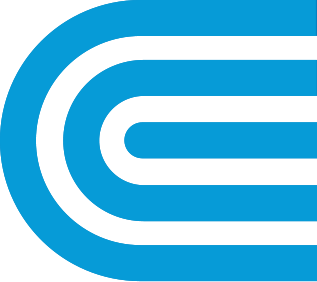 Our Clean Energy Commitment
We are committed to leading and delivering the transition to the clean energy future our customers deserve and expect.
Our Clean Energy Vision
We will take a leadership role in the delivery of a clean energy future for our customers. We will do that by investing in, building, and operating reliable, resilient, and innovative energy infrastructure, advancing electrification of heating and transportation, and aggressively transitioning away from fossil fuels to a net-zero economy by 2050.
This commitment builds on our past activities, outlined in our Sustainability Report, as a climate leader and boldly expands on that work, providing actionable metrics and targets for us to meet in the future.
We will continue to productively collaborate with customers, regulators, policymakers, and other stakeholders to ensure the clean energy future is informed by principles of affordability, equity, and environmental justice.
Our commitment to the clean energy future is supported by five pillars, detailed below. Each pillar is comprised of various company initiatives. We will provide updates on our progress on these initiatives, including the release of our long-range plans for electric, gas, and steam, in early 2022.
Pillar 1: Build the Grid of the Future
Build a resilient, 22nd century electric grid that delivers 100% clean energy by 2040.
Initiative 1
Build an energy grid that delivers reliable clean energy and meets all our customers' electrification needs. This will include the development of "clean energy hubs" to facilitate 6,000 MWs of offshore wind; new substations; local transmission projects (e.g., Reliable Clean City projects); and peak demand reduction strategies.
Initiative 2
Following our industry-leading Climate Change Implementation Plan, we will adapt to additional extreme weather events by investing more than $2 billion on resiliency over the next 10 years. This includes undergrounding overhead power lines most vulnerable to outages from storms and focusing on disadvantaged communities as part of the selection criteria. These investments will reduce outages from extreme weather and build a more resilient energy grid.
Initiative 3
Facilitate significant expansion of distributed energy resources (DER) on the energy grid, leading the energy industry in enabling interconnections by building capacity for more DERs, eliminating soft costs for community solar, and increasing renewable energy utilization by deploying grid-edge technology.
Initiative 4
We're the seventh largest solar power producer in the world, and second largest in North America. Our Clean Energy Businesses plan to invest more than $1 billion in clean energy projects from 2021 to 2023 and we forecast the production of approximately 60 terawatt-hours of electricity from our solar and wind portfolio over the next five years.
Initiative 5
Leverage our expertise in developing, owning, and operating renewable generation. We are seeking governmental authorization to add thousands of megawatts of medium- and large-scale renewable generation, like solar and wind, in New York State.
Initiative 6
Con Edison Transmission plans to invest more than $1 billion over the next 5 to 10 years to develop, with strategic partners, electric transmission to bring clean, renewable energy from where it is produced to where it is needed to serve customers, advocating a "transmission first" approach (building out the transmission capacity before focusing on building renewable assets) where appropriate and furthering the Biden Administration's goal of 100% clean electricity by 2035.
Initiative 7
Promote and encourage the efficient operation of 1,000 MWs of energy storage by 2030 to provide support to the energy grid and balance intermittent renewables through a combination of large-scale and distributed-battery systems and advocating for the use cases that provide the most benefits for our customers.
Pillar 2: Empower All of Our Customers to Meet Their Climate Goals
Accelerate energy efficiency with deep retrofits, aim to electrify most building heating systems by 2050, and all-in on electric vehicles.
Initiative 1
Aggressively pursue reductions in overall energy use by tripling our energy efficiency programs and plan to invest over $1.5 billion by 2025 as an interim goal.
Initiative 2
Work with localities to support changes to building codes that reduce the use of fossil fuels in buildings and promote net-zero building policies for new construction.
Initiative 3
Aim to invest billions of dollars to reduce building carbon emissions, focusing on deep energy efficiency upgrades, building electrification, and facilitating the clean energy transition for low- and moderate-income (LMI) customers, which includes electrifying the space or water heating of more than 150,000 buildings by 2030.
Initiative 4
All in on electric vehicles and support the installation of more than 1 million chargers in our service territory by 2050 (and 400,000 by 2035).
Initiative 5
Support our commercial customers and government partners to transition their car, bus, and truck fleets to electric, improving air quality, particularly in environmental justice communities.
Initiative 6
Advocate and support policy changes for 100% of vehicles sold by 2030 to be electric as a member of the Zero Emission Transportation Association (ZETA) coalition.
Pillar 3: Reimagine the Gas System
Decarbonize and reduce the utilization of fossil natural gas, and explore new ways to use our existing, resilient gas infrastructure to serve our customer's future needs.
Initiative 1
Support policy reforms and programs that reduce natural gas consumption and provide customers clean energy alternatives.
Initiative 2
Provide customers heating options through non-pipe, clean energy alternatives and continue to focus capital investments on public safety and system reliability, leveraging our main replacement program to reduce methane emissions.
Initiative 3
Pursue reduction of upstream fugitive methane emissions across the natural gas production and delivery value chain.
Initiative 4
Develop a low-carbon-fuels portfolio to serve hard to electrify customers.
Initiative 5
Target $100 million in R & D investments by 2030 to facilitate the clean energy future, including the development of long-duration energy storage and hydrogen technologies, among others.
Pillar 4: Lead by Reducing Our Company's Carbon Footprint
Aim for net-zero emissions (Scope 1) by 2040, focusing on decarbonizing our steam system and other company operations.
Initiative 1
Reduce the carbon footprint of our steam system (about 85% of our Scope 1 emissions) via energy efficiency; low-carbon fuels; electrification of boilers with clean energy; carbon capture and sequestration; carbon offsets; among other methods. We have reduced our Scope 1 emissions 54% since 2005 and our emissions are significantly lower than other energy companies throughout the nation.
Initiative 2
Reduce fugitive methane emissions from our natural gas delivery system to net zero by 2040 through continued actions that have already resulted in a 40% reduction in emissions since 2005. This has been achieved through the application of leak detection, repair best practices, and continued acceleration of our main replacement program.
Initiative 3
Electrify our light-duty vehicle fleet 100% by 2035 and 80% by 2030. 100% of our new light-duty vehicles purchases are electrified vehicles. We are also pursuing, through research and development, alternative technologies to reduce fossil fuels for medium- and heavy-duty vehicles.
Initiative 4
Provide 100% clean power for Con Edison facilities by 2030. All new company-owned buildings constructed will be 100% electric where feasible.
Pillar 5: Partner With Our Stakeholders
Enhance our collaboration with our customers and stakeholders to improve the quality of life of the neighborhoods we serve and live in, focusing on disadvantaged communities.
Initiative 1
Advocate for cost effectiveness and partner with customer advocacy groups, our regulators, governmental partners, and other stakeholders to prioritize affordability for LMI customers throughout the transition to a clean energy future.
Initiative 2
Continue to engage environmental justice advocates to build bridges within disadvantaged communities and enhance our efforts to provide equitable distribution of benefits when designing programs and implementing projects.
Initiative 3
Build on existing efforts to invest in green job training, STEM programs, and workforce development initiatives, including for our energy efficiency programs with a strong focus on hiring from disadvantaged communities.
Initiative 4
Provide easier access to programs and information for customers who want to reduce their use of fossil fuels; manage their energy use and emissions profile; and transition to new clean technologies. We will use digital, in-person, and interactive engagement tools to amplify our clean energy offerings and thought leadership.
Initiative 5
Provide internal climate change training programs to improve the overall "climate literacy" of our employees.
Initiative 6
Collaborate with interested stakeholders, including local municipalities and the real estate community, to identify key changes needed to foster a more "electrification ready" environment to ensure infrastructure investments, planning, land use, building codes, and other policies are in place to ensure a seamless energy transition.
was this information helpful?