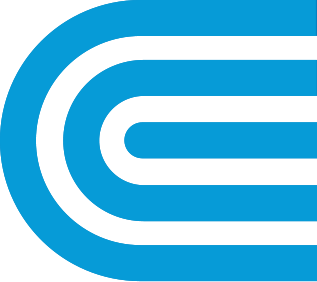 Our Clean Energy Commitment
We're committed to being a next-generation, clean-energy company. We're doing our part to create a sustainable future for generations to come.
Con Edison, Inc. is committed to leading and delivering the transition to the clean energy future that our customers deserve and expect.
We will continue to work together with government, our customers, industry and stakeholders to help rapidly reduce the use of fossil fuels.
This is our vision for a clean, smart, and reliable energy future—for all our customers, our children, and future generations.
Tripling Energy Efficiency by 2030
We will aggressively pursue reductions in overall energy use by tripling our energy efficiency programs and plan to invest over $1.5 billion by 2025.
We will provide easier access to programs and information for customers who want to reduce their use of fossil fuels and manage their energy use—including efficiency, electric vehicles, solar energy, and low-carbon heating options.
We will partner with large building owners to develop more cost-effective approaches to reduce the use of fossil fuels in existing buildings.
100% Clean Electricity by 2040
We want to make it easier for our customers to go green by offering them the choice to buy 100% clean electricity directly from us.
We're the seventh largest solar-power producer in the world, and second largest in North America—we have large-scale solar and wind projects in 19 states and will continue to aggressively expand our development of renewable projects across the country.
We want to use our expertise in developing, owning and operating renewable generation and are seeking governmental authorization to add thousands of megawatts of medium- and large-scale renewable generation, like solar and wind, in New York.
We will invest in new transmission to support the increased use of clean energy resources including solar, and both on- and off-shore wind and advanced technologies to reliably deliver these resources to customers.
We want to add thousands of megawatts of large-scale energy storage to allow solar and wind power to keep flowing when the sun is not shining, and the wind is not blowing.
We are making it easier for our customers and communities to build hundreds of megawatts of smaller-scale solar and wind generation and energy storage;
We are committed to increasing access to the benefits of clean energy in underserved communities.
We will plan and build our electric distribution grid and expand our clean grid alternatives to meet the increasing demands for electricity arising from reductions in fossil fuel use.
All-in Support for Electric Vehicles
We will accelerate the move toward electric cars, trucks, and buses by connecting thousands of new public and customer-owned charging stations.
We are transitioning our fleet of light-duty vehicles to electric vehicles and will explore opportunities and alternative technologies to reduce our use of fossil fuels for our medium- and heavy-duty trucks.
Accelerating Reduction of Fossil Fuels for Heating
We will expand our efforts to reduce the use of fossil fuels for heating by promoting energy efficiency, encouraging participation in natural gas demand response, and investing in emerging technologies, such as

hydrogen made using renewable electricity

.
We will develop new and expand our existing efforts and incentives to help customers switch to high-efficiency electric, geothermal, and district heating options.
We will work with local jurisdictions to support changes to building codes that will be necessary to reduce the use of fossil fuels in buildings.
was this information helpful?