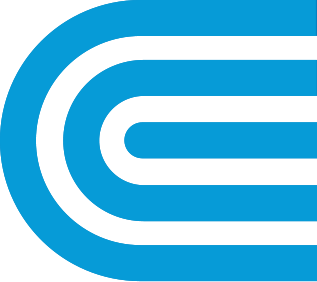 Our Commitment to Reducing Carbon in the Natural Gas We Deliver
Harnessing natural gas from sustainable sources is part of our plan to reduce greenhouse gas emissions.
What is Con Edison doing to reduce the climate change impacts of the natural gas it delivers?
We have an ambitious plan to reduce our reliance on traditional natural gas and shrink our carbon footprint that includes:
Implementing energy efficiency, heating electrification, and renewable electricity initiatives.
Moving aggressively to replace leak-prone pipe on our natural gas system to reduce methane emissions.
Fulfilling the U.S. Environmental Protection Agency's Methane Challenge.
Achieving the mission of One Future, a coalition of natural gas companies that has committed to reduce losses to 1%, or less, across the natural gas supply chain.
Exploring how low-carbon fuels can further reduce greenhouse gas emissions.
Being an anchor sponsor for the Low Carbon Resource Initiative, which is seeking to develop and commercialize technologies that will allow greater use of innovative, low-carbon fuels, like hydrogen and renewable natural gas.
Actively seeking to interconnect certain types of renewable natural gas to our existing gas distribution system.
What is renewable natural gas and how can it help?
Renewable natural gas is methane derived from organic waste through anaerobic digestion:
Uses organic sources, like landfills, yard waste, sludge, and food waste
Reduces greenhouse gas emissions compared to conventional natural gas
Unlike conventional natural gas, which is extracted from the earth, renewable natural gas is not a fossil fuel. It is produced from organic waste when bacteria consume the waste. It is typically produced at landfills, wastewater treatment plants, or specially built organic waste recycling plants called anaerobic digestion plants.
Using renewable natural gas to help meet our customers' natural gas, electric, and steam needs reduces greenhouse gas emissions from conventional natural gas drilling and at landfills and wastewater treatment plants.
How is renewable natural gas used?
Renewable natural gas can be purified and injected into the existing natural gas system, and then used for space heating, cooking, and/or hot water, or to produce renewable electricity or steam.
Why is renewable natural gas important?
A reliable source of renewable energy that is not dependent on the wind or sun.
Helps reduce emissions from agriculture and waste, which account for 10% of New York State's greenhouse gas emissions.
A greener natural gas supply. By investing early in renewable natural gas, we jumpstart our clean energy future. This includes aggressive efforts to expand solar and wind electric generation, deploy energy storage, help our customers be more energy-efficient, and increase the use of electric vehicles and high-efficiency electric heat pumps.