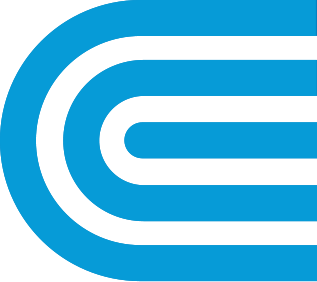 Savings for Your Small-Medium Business
Join the tens of thousands of businesses in New York City and Westchester that are reducing their carbon footprint and saving money with energy-efficient upgrades. Submit an interest form to get started today.
We'll cover up to 70% of the cost to upgrade your lighting, heating and cooling, hot water, refrigeration, and building envelope. Your efficiency upgrades can reduce your energy bills and will pay for themselves over time.
How It Works
Submit an interest form to get started today. Our partners at Willdan Energy Solutions will reach out to help you understand which upgrades might be right for your business and answer any questions you may have.
The contractor visits your business and recommends energy-saving upgrades. They'll also tell you how much it will cost and how much Con Edison will cover. You decide if and when the work gets done.
The contractor performs the work. Con Edison pays up to 70% of the cost directly to the contractor, and you pay the difference. No waiting for rebates.
Start saving money on your energy bills immediately.
More efficient equipment means lower bills, so you can invest the money you save in the things that matter most to your business. You'll also receive an "Energy Savings Business" badge to promote your business to eco-conscious customers.
Back to top
How Efficiency Upgrades Help You Save Energy and Money*
Lighting While a standard bulb cost $7 a year to power, LED bulbs will run you just $1. LEDs also last up to 15 years, helping you save on replacement and maintenance costs.
Refrigeration By retrofitting your old refrigerators and freezers, or replacing them with more efficient models, you can save big on your monthly energy bill.
Heating, Ventilation, and Cooling (HVAC) and Hot Water Heating and cooling accounts for a significant portion of a building's energy use—typically about a quarter. Domestic hot water heating also uses considerable energy. Upgrading and insulating your equipment can help you bring down your energy bills effortlessly.
Building Envelope The exterior of your building—the outer walls, windows, ceiling, and floor—is called the "envelope." You can save up to 20% on heating and cooling costs—or up to 10% on your total annual energy bill—with proper insulation and sealing.
Energy Management Systems Easily save up to 20% on your energy bills with energy controls that automatically regulate your business's heating, cooling, lighting, and more.
To see all the incentives available, view the Small-Medium Business Incentive Fact Sheet (PDF).
Additional Incentives Available
Back to top
Success Stories
Energy-saving upgrades have helped tens of thousands of NYC and Westchester businesses reduce their energy consumption by an average of 30%. Here are some of their stories.
Back to top
*Statistics courtesy of
ENERGY STAR
. Savings not guaranteed.