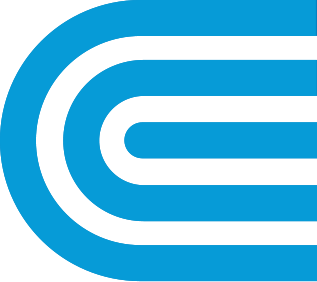 The Neighborhood Program - For Business Customers
Businesses in select neighborhoods in Brooklyn and Queens may be eligible for special offers and free energy efficiency upgrades.
Commercial and Industrial
Save on your energy efficiency projects in eligible neighborhoods of Brooklyn and Queens.
Certain energy efficiency measures, which provide kW demand savings, are eligible for additional incentives. All additional incentives are up to 100% of the total measure cost, including any and all offers through the Commercial and Industrial program.
You have two ways to participate:
Prescriptive Rebate Pathway
Save up to an additional incentive at $2,000 per kW by installing energy efficient Heating, Ventilation, and Air Conditioning (HVAC) and Lighting and Lighting Controls equipment, including:
Air compressors
Chillers (air and water cooled)
Unitary AC
Unitary and Applied Heat Pump
LED Interior & Exterior
Lighting Controls (e.g. bi-level)
How to Apply
Read the Commercial and Industrial Program Manual for complete customer and participating contractor eligibility requirements.
Email us for more information.
Custom Rebate Pathway
Save up to an additional incentive at $2,000 per kW on select custom measures offered by the Commercial and Industrial program. Subject to eligibility verification and the Neighborhood Program terms and conditions.
How to Apply
Small and Medium Businesses
Join the tens of thousands of local small and medium business owners saving energy and money.
You may be eligible for:
Free installation of approved energy efficient lighting, fixtures, and controls that can give your business a modern look and help you save money
Free Wi-Fi thermostat when you enroll in Smart Usage Rewards
Additional offers for businesses in Brooklyn and Queens:
New HVAC incentives
Refrigeration upgrades
Schedule your free energy assessment online or call 1-877-870-6118. Willdan Energy Solutions, or another participating contractor, will visit your business and recommend ways you can save energy, and tell you how much it will cost to upgrade your equipment and how much Con Edison will cover.
You decide if and when the job gets done. A participating contractor will perform the work. Con Edison may cover up to 100% of the project and installation costs. No waiting for rebates.
Your system upgrades will help you save energy long-term and will pay for themselves over time.
Private Generation
Private generation, such as combined heat and power or fuel-cell systems, may help lower your energy bills and make your building more resilient. Commercial customers in qualifying areas of Brooklyn and Queens may be eligible for incentives for installing private generation systems that reduce your electric demand, such as:
Combined Heat and Power: Up to $1,800 per kW, not to exceed $1.5 million
Fuel Cell: Up to $1,000 per kW, not to exceed $1 million
Availability of funding and project eligibility deadline is determined by your electric network. This program is a "pay-for-performance" program. Participating projects must meet the requirements and agree to the terms and conditions in the Non-Wires Solutions Program Agreement. Projects that have submitted interconnection applications prior to May 31, 2019 do not qualify.
Please email us for more information.
was this information helpful?