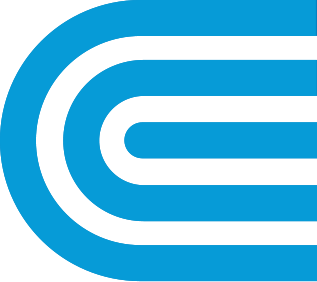 Renewable Natural Gas Interconnection
If you produce renewable natural gas through anaerobic digestion in our gas service area, you can interconnect with our natural gas distribution system.
What are the steps to interconnect?
Initial Feasibility Review The renewable natural gas project developer submits an application providing high-level information about its planned project, along with an application fee. We'll identify the best interconnection location, minimum and maximum operating pressures, and takeaway capacity.
Preliminary Engineering and Cost Evaluation The project developer enters into a study agreement with Con Edison. We'll review the developer's preliminary facility design (including gas processing), prepare a preliminary interconnection configuration and division of responsibility, and estimate the schedule and cost for completion of any facilities to be provided by Con Edison. If necessary, we may conduct an analysis of gas quality considerations.
Interconnection Agreement Con Edison and the developer enter into an interconnection agreement. After the developer posts financial security, we will construct our portion of the interconnection.
What interconnection facilities does Con Edison provide?
We typically construct and pay for the following, as needed: the remotely-operated valve, independent over-pressure protection, check meter, redundant gas analysis equipment, and piping in public rights-of-way (typically, up to 1,000 feet will be provided at no cost to the developer).
The renewable natural gas developer will construct and maintain, at its own expense: the anaerobic digestion facility, all gas processing and treatment equipment (including odorization), the custody transfer meter, gas analysis equipment, heaters, compression and/or regulation, and primary over-pressure protection.
What are important considerations for interconnection?
Size and operating pressures at interconnection point Con Edison will interconnect renewable natural gas facilities to its high-pressure distribution system (15-99 psi), where sufficient capacity exists, but not to its gas transmission system or to low and medium-pressure distribution. The amount of renewable natural gas that Con Edison can receive on a high-pressure distribution main will vary depending on the diameter and operating pressures of the main and the use of natural gas by consumers downstream of the interconnection point.
Distance to nearest suitable high-pressure distribution main Although high-pressure distribution mains are present in many parts of Con Edison's natural gas service territory, not all have sufficient capacity to permit interconnection of a renewable natural gas facility.
Length of interconnecting pipe required Con Edison will typically provide up to 1,000 feet of interconnecting pipe, including pipe in public rights-of-way, for renewable natural gas facility interconnections. Additional piping will be constructed at the developer's cost. depending on expected renewable natural gas volumes and local construction conditions, we may opt to provide more or less than 1,000 feet of interconnecting pipe.
What are Con Edison's gas quality requirements?
Con Edison's standard gas quality specifications appear in our Sales and Transportation Operating Procedures Manual. The specifications may be adjusted for specific projects, such as based on the potential for commingling of renewable natural gas with other supplies and the specialized needs of area natural gas consumers.
What if I want to use renewable natural gas to generate electricity?
Get information about interconnecting electric generation to Con Edison's electric distribution system.