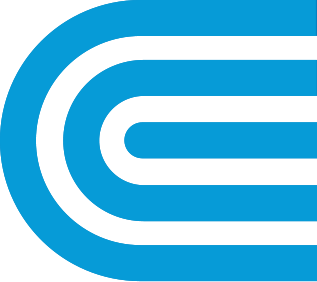 Fostering a Diverse, Equitable, and Inclusive (DEI) Environment
Our action plan builds on our continuing strategy to ensure a workplace that is open, inclusive, and diverse.
We constantly evaluate who we are, how we work, and how we interact with each other so that our present and future states are informed about the value DEI brings to our company. We foster an inclusive environment by showing how DEI is connected to all aspects of our business. We consistently examine our culture and evaluate and amend our policies and procedures related to talent management to ensure we maintain an environment where all feel valued and respected for who they are.
Highlights
An open and welcoming forum, the Annual Day of Understanding provides a safe space for colleagues to share and connect with each other. The theme for 2022, "Who Am I...Telling My Story?" allowed employees the opportunity to share of themselves, thereby embracing our collective diversity.
Our local (organization-level) diversity and inclusion councils led DEI challenges, discussions based on literature, podcasts, and video content, that were chosen as a springboard for self-reflection on how we view and process unconscious bias. Topics covered included racism, LGBTQ+ issues, ageism, and other isms.
In April, when many management employees returned to the workplace, the Office of Diversity and Inclusion led a Preparing Our Workforce for a Transformed World townhall, which recapped our pandemic experience and got employees ready to navigate our changed workplace with mindfulness as we came back together.
We continue to strengthen our partnerships with almost two hundred veteran-serving organizations, such as U.S. Army Soldier for Life, Navy and Marine Corps Fleet and Family Services, Veterans in Energy, Student Veterans of America, and The Center for Energy Workforce Development. Recruiters visited sites, including U.S. Air Force Installation (Airman for Life) Yokota AFB in Japan; U.S. Army Garrison (Soldier for Life) Camp Humphries in South Korea; Joint Base McGuire in New Jersey; and U.S. Naval Station (Fleet and Family Services) in Newport, RI, and Groton, CT. Through these partnerships, we hired more than 87 veterans and National Guard and Reserve members.
A total of 81 candidates graduated from the Tools for Employees Advancing into Management (TEAM) Program, which provides technical and leadership development, including DEI-focused coursework, for recently promoted union employees. In 2022, an enhanced TEAM Program checkpoint performance review process was launched to provide candidates with ongoing feedback and identify areas of development to support successful program completion.
We collaborated with our national and local leaders, including The White House, the Department of Human Resources Administration, the Department of Labor, and state and local officials, on equity and career opportunities for graduates of Historically Black Colleges and Universities and underrepresented communities.
In April, when many management employees returned to the workplace, the Office of Diversity and Inclusion led a Preparing Our Workforce for a Transformed World townhall, which recapped our pandemic experience and got employees ready to navigate our changed workplace with mindfulness as we came back together.
In our ongoing efforts to grow Con Edison's neurodiverse employee population, we partnered with Opportunities for a Better Tomorrow, A Chance at Life Tech, and Tech Unlimited.
We collaborated with Nontraditional Employment for Women, Hour Children, and Helmets to Hardhats to help us attract more women to nontraditional roles in the company. We also worked with community, nonprofit, and professional groups, including Society for Women Engineers, National Society of Black Engineers, Society of Hispanic Professional Engineers, National Action Council for Minorities in Engineering, and American Association of Black in Energy. Additionally, our ongoing partnership with Non-Traditional Employment for Women NYC, and our recent partnership with Grace Institute, have helped us develop pathways for women.
We hire directly from local talent pools. We participated in career fairs with the NYC Department of Small Business Services, Workforce 1 Career Center, and the Office of the Queens Borough President. We further developed our school-to-industry pipelines through partnerships with institutions such as Brooklyn Technical High School, Energy Tech High School, Bronx Design and Construction Academy, and Saunders Vocational High School. Our relationships with these schools have helped garner interest in the energy industry and our company while also providing the schools with curriculum development and support, co-op opportunities, mentorships, and career information sessions.
Our Leadership Development Program offers an array of engaging rotational learning experiences that introduce recent college graduates to the dynamic world of the energy industry. In 2022, we hired 22 new management associates. Women comprised 50% of the cohort, and 72.7% were of diverse backgrounds. In addition, 24 management associates graduated from this program.
To further invest in the communities we serve, Con Edison partnered with Bottomless Closet and Ladders for Leaders and engaged with underrepresented and at-risk individuals.
At Orange & Rockland, an open and proactive relationship continued with the local leadership of the National Association for the Advancement of Colored People. In 2022, 49% of the employees hired were people of color, and 31% of promotions were people of color. Women accounted for 34% of the new hires—and 24% of promotions. Companywide, there were 76 self-identified veterans, and 13% of new hires were veterans. Increased dialogue around recruitment efforts, career development programs, and the supplier diversity program were all discussed during company meetings.
Our Corporate Diversity, Equity, and Inclusion (DEI) Action Plan
As a company, we are challenging ourselves to be more intentional through the implementation of our 14-point Diversity, Equity, and Inclusion Action Plan. We use metrics to identify gaps in our progress and implement concrete steps to ensure employees at every level truly reflect the diversity of the communities we serve. We work to transform our corporate culture and create a workplace where individual differences are celebrated, and everyone feels included, valued, and respected. Our inaugural DEI Survey—conducted in 2021—provided a baseline for us to move toward a more equitable and inclusive workplace. The work of data-driven change and culture transformation continues as we move into the next phase of our journey.
Implementation of our DEI Action Plan is facilitated by the Diversity and Inclusion Task Force. This cross-functional team of employees focuses on closely examining metrics to truly understand the representation of our workforce and identifying areas of opportunity beyond those areas where we've made solid progress. With diligence and collaboration, the task force champions DEI initiatives and recommends salient, actionable steps. It enables and supports cultural transformation by challenging us to look at how we administer our systems, policies, and procedures. Any barriers to advancing diversity, equity, and inclusion are addressed by the task force and supported by leadership.
| Corporate Diversity, Equity, and Inclusion Action Plan | Data Driven Change | Culture Transformation |
| --- | --- | --- |
| | Guidelines to Increase Representation (Directors, General Managers, and Above) | Executive Sponsorship Program |
| | Metric-driven Program Under-represented Groups (Section Managers and Below) | Measure Climate |
| | Executive Compensation Tied to DEI Goals | DEI Playbook |
| | DEI Task Force | Leader-led Town Halls |
| | Local DEI Councils | Increase Awareness of Company Diversity and InclusionI Programs |
| | Audit Processes for Biases | Expand Training |
| | DEI Dashboard | Inclusive Leadership |
Communicating and Engaging
Our employee resource groups (ERGs) continue to grow. Nearly 4,100 employees now participate in one or more of the many ERGs across the company:
APACE (Asian Professional Alliance of Con Edison)
BUILD (Blacks United in Leadership and Development)
CapeABLE (Advocating, Belonging, Leading, Engaging)
CLARO (Cultivating Leadership and Actively Realizing Opportunities, inspiring Hispanic and other employees to reach their full potential)
The Emerald Society of Con Edison (Irish heritage)
JADE (Jewish Americans for Development and Empowerment)
LGBTQ+
Moms On It/Dads Matter
Veterans of Con Edison
Women of Con Ed.
Highlights
During 2022, as many employees transitioned to hybrid work schedules, our ERGs continued to host virtual events to engage employees in meaningful conversations. The ERGs also raised cultural awareness and increased employee outreach and career development opportunities. Some of the events for 2022 included:
The Annual ERG Expo highlighted the work ERGs do to connect and explore the intersectionality of the people in our workforce. In 2022, hundreds of employees attended the expo, leading to an increase in ERG membership of more than 500 employees.
APACE hosted celebrations of their annual cultural observances of Lunar New Year, Philippine Independence Day, Diwali, and the Harvest Moon Festival. The group also sponsored the event "Celebration of 140 Years of Steam." Its Asian Pacific American Heritage Month series featured two collaborations: one with CapeABLE that highlighted mental health awareness and another with JADE called "Jewish Communities in Asia."
BUILD celebrated Black History Month with two collaborative events: one with Veterans of Con Edison titled "Contributions of Blacks in the Military" and another with the Orange & Rockland Local DEI Multicultural Advisory Council that featured Virginia Norfleet of the Haverstraw African American Connection. For Juneteenth, the group sponsored a presentation of the New York Historical Society's exhibition Black Dolls. Other events included: a financial literacy series, a Women's History Month collaboration with Women in System and Transmission Operations, and the BUILD-led "ERG Leaders Stand Up & Speak Out: Town Hall Against Hate and Bias" in response to a shooting in Buffalo, NY, that targeted Black residents.
CapeABLE partnered with many ERGS to explore how the needs of individuals with disabilities are expressed in different communities. Events included: Jewish Disability Awareness & Inclusion Month with JADE; Developmental Disabilities with Moms ON IT/ Dads Matter; Mental Health Awareness in the Asian American Community with APACE; and the PAWS Act with Veterans of Con Edison. In addition, CapeABLE hosted a National Nutrition Month event; a hidden disabilities discussion; and the "Peace of Mind: Preparing for the Unforeseen" series.
CLARO sponsored the ongoing Know Your Executive series as well as a safety discussion with Corporate Security. For Hispanic Heritage Month, the group hosted a celebration with Pergones/Puerto Rican Traveling Theater and a panel discussion with Latinx leaders.
Emerald Society marked its 60th anniversary by ringing the opening bell at The New York Stock Exchange. The group also celebrated Irish-American Heritage and Women's History Months with a discussion led by Irish historian Miriam Nyhan Grey, Ph.D., about the local influence of Dr. Gertrude B. Kelly, a surgeon, suffragette, labor and social activist, and Irish independence supporter.
JADE hosted an International Holocaust Remembrance Day event in collaboration with the O&R Local DEI Multicultural Advisory Committee that featured Andrea Winograd, executive director of the Spring Valley Holocaust Museum & Center for Intolerance. JADE also highlighted Jewish-American Heritage Month and the Jewish high holidays. In response to the Russian invasion of Ukraine, the group sponsored the information session "Understanding the Crisis in Ukraine."
LGBTQ+ introduced a quarterly session to focus on career, action, and networking. The group celebrated Pride Month with a Gay Rights Movement retrospective and marked Transgender Day of Remembrance by highlighting a targeted shooting with its "Colorado Springs Town Hall Discussion." LGBTQ+ also sponsored health and mental wellness programs and a poetry reading of LGBTQ+ authors. The group also partnered with The Emerald Society for a historic walking tour from the Irish Hunger Memorial to the Stonewall Inn, making stops along the way to explore how the two groups share important moments in our city and cultural history.
Moms ON IT/ Dads Matter continued its quarterly series that explains Con Edison's maternity leave, parental leave, family leave, company policy leave, and adoption policies. The group also sponsored Lactation Counselor Certification and the Lactation Support Group. Moms ON IT / Dads Matter collaborated on two events: a discussion with CapeABLE about developmental disabilities and a family planning series with LGBTQ+ about adoption.
Veterans of Con Edison conducted Memorial Day celebrations throughout our service territory in partnership with Con Edison local leadership teams and leaders of the Local 1-2 of the Utility Workers Union of America and Local 3 and Local 503 of the International Brotherhood of Electrical Workers. The group also participated in the New York City Veterans' Day Parade and the Tunnel to Towers 5K and provided local support for Wreaths Across America at West Point, NY. Its annual Veterans' Day leadership event featured Rob Jones, a retired marine sergeant, paralympic bronze medalist and endurance athlete.
Women of Con Ed expanded its Lean In Circles, monthly small-group sessions that enable women to connect, learn new skills, seek advice, and encourage each other. The group's Women's History Month activities centered around the theme "Who's Your SHEro?", and included a video developed with our social media team that was posted on Instagram and Facebook.