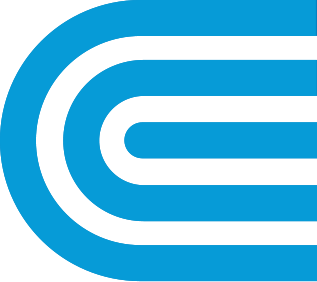 Fostering a Diverse, Equitable, and Inclusive Environment
Our action plan builds on our continuing strategy to ensure a workplace that is open, inclusive, and diverse.
We consistently look at who we are, how we work, and how we engage with each other to make sure we are valuing the talents, skills, backgrounds, and experiences of our diverse and inclusive teams. We regularly examine our norms and strengthen our policies and procedures, especially those related to talent management.
Highlights
We launched our new formal executive sponsorship program, which encourages a diverse mix of high-potential employees by connecting them with leaders who will provide support and act as an advocate. With 52 sponsors and sponsees, the program will build a robust pipeline of talented and diverse leaders for the company.
With Veterans being an important part of our workforce, we continued to actively recruit Veterans, as well as members of the National Guard and Armed Forces Reserves, for positions within the company. To enhance the Veteran talent pipeline, we strengthened our partnerships with Veteranserving organizations such as U.S. Army Soldier for Life, Navy and Marine Corps Fleet and Family Services, U.S. Air Force Installation (Yokota AFB) Airman for Life, and Center for Energy Workforce Development. In all, Veterans represented 11% of our new hires in 2021.
Our Leadership Development Program now offers an array of engaging rotational learning experiences that hone the leadership and technical skills of recent college graduates as they embark on their careers. In 2021, our recruitment efforts pivoted to a virtual platform. We participated in more than 45 digital career fairs at colleges, universities, women's colleges, and historically black college and universities (HBCUs) across the country, as well as with professional development organizations. In 2021, our Leadership Development Program cohort consisted of 48% women and 64% people of color.
A total of 90 candidates graduated from the Tools for Employees Advancing into Management (TEAM) Program, which provides technical and leadership development for recently promoted union employees. Among them, 32% were women and 60% were people of color. In addition, a new TEAM Program Overview Workshop was introduced in 2021 to provide a detailed outline of the TEAM candidate's journey. The Workshop included tools, resources, and insights to facilitate success through program completion.
We remotely onboarded 189 co-op interns to help support initiatives within the company's Business, IT, and Engineering groups and to provide developmental opportunities to emerging talent. We continued to foster an inclusive workplace by actively sourcing diverse talent. Women comprised 44.4% of the 2021 co-op cohort, and 62.4% were of diverse backgrounds.
We continued to leverage our strategic partnerships with academic, social, community, non-profit, and professional organizations. Our commitment to recruiting a diverse and talented workforce was reinforced through our partnerships with organizations that include: Society for Women Engineers (SWE), National Society of Black Engineers (NSBE), Black Leaders Advocating for Change (BLAC), Society of Hispanic Professional Engineers (SHPE), National Action Council for Minorities in Engineering (NACME), National Association for the Advancement of Colored People (NAACP), and the American Association of Blacks in Energy (AABE). To support the recruitment needs of the Law department, we also developed a partnership with the Minority Corporate Counsel Association (MCCA) and offered summer internships through DiversityLabs and its Diversity Pipeline Initiative.
To invest in the communities we serve, we hired directly from local talent pools. We participated in career fairs with the NYC Department of Small Business Services (SBS), Workforce 1 Career Center, and the Office of the Queens Borough President. We further developed our school-toindustry pipelines through partnerships with institutions such as Brooklyn Technical High School, Energy Tech High School, Bronx Design and Construction Academy, and Saunders Vocational High School. Our relationships with these schools have helped garner interest in the energy industry and our company while also providing the schools with curriculum development and support, co-op opportunities, mentorships, and career information sessions. Additionally, our ongoing partnership with Non-Traditional Employment for Women (NEW) NYC, and our recent partnership with Grace Institute, have helped us develop pathways for women to build careers in non-traditional industries.
At Orange & Rockland, an open and proactive relationship with the local National Association for the Advancement of Colored People (NAACP) leadership continued. In 2021, half of the employees hired were people of color, and 36.1% of promotions were people of color. Women accounted for 21.4% of the new hires—and 24.1% of promotions. Companywide, there were 64 self-identified Veterans, and 7.1% of new hires were Veterans. Issues including recruitment efforts, career development programs, and the supplier diversity program were all discussed during the annual meeting.
The Clean Energy Business saw diversity representation grow 3% in its manager and director positions since last year. In the internship program, of the 33 total students, 42% were women and 42% were people of color. Twelve interns went on to accept offers, with 33% being women and 42% being people of color. Consistent intranet promotion of company cultural awareness programs increased employee engagement in those events as well.
Our Corporate Diversity, Equity & Inclusion Action Plan
Our goal has long been to make sure everyone feels they belong, and they have a voice, and they understand that their contributions are welcomed. We developed a Corporate Diversity, Equity & Inclusion Action Plan to ensure we are both intentional and relentless in our drive for equity, diversity, fairness, and respect throughout the company.
The Corporate Diversity, Equity & Inclusion Action Plan is based on a two-pronged strategy: data-driven change and culture transformation. The 14-point plan is being implemented through the work of our Diversity & Inclusion Task Force. The focus of this cross-functional team of employees is to closely examine metrics to truly understand the representation of our workforce and identify areas of opportunity, as well as areas where we have made solid progress. It will also enable cultural transformation by challenging us to look at how we administer our systems, policies, and procedures—addressing any barriers that get in the way of diversity, equity, and inclusion.
| Corporate Diversity, Equity, and Inclusion Action Plan | Data Driven Change | Culture Transformation |
| --- | --- | --- |
| | Guidelines to Increase Representation (Directors, General Managers, and Above) | Executive Sponsorship Program |
| | Metric-driven Program Under-represented Groups (Section Managers and Below) | Measure Climate |
| | Executive Compensation Tied to D&I Goals | D&I Playbook |
| | D&I Task Force | Leader-led Town Halls |
| | Local D&I Councils | Increase Awareness of Company D&I Programs |
| | Audit Processes for Biases | Expand Training |
| | D&I Dashboard | Inclusive Leadership |
Communicating and Engaging
We're very proud of our employees, and we take opportunities to highlight them and their interests. We share their stories, photos, and videos to celebrate them in their own words. Our employee resource groups continue to expand and grow. To date, nearly 3,600 employees participate in one of the many new and longstanding employee resource groups across the company: APACE (Asian Professional Alliance of Con Edison), BUILD (Blacks United in Leadership and Development), CLARO (Cultivating Leadership and Actively Realizing Opportunities, inspiring Hispanic and other employees to reach their full potential), The Emerald Society Con Edison— Irish Heritage, LGBTQ+, Moms On It/Dads Matter, Veterans of Con Edison, and Women of Con Ed.
In 2021 we welcomed two new ERGs:
CapeABLE (Advocating, Belonging, Leading, Engaging) was formed to support the greater involvement, organization, and inclusion of individuals with disabilities and those who support them within the workplace.
JADE (Jewish Americans for Development and Empowerment) was created to empower employees to achieve their full potential while supporting the company's culture of diversity, equity, and inclusion. The group focuses on networking, professional development, mentoring, leadership opportunities, and cultural awareness.
Highlights
During 2021, as we tackled the second year of the pandemic, our employee resource groups continued to embrace technology to create forums that kept employees connected and engaged, advanced cultural awareness and provided outreach and career development support. Some of the events for 2021 included:
APACE held a series of events to create awareness of the rise in anti-Asian bias and promote support for the Asian community, including town halls, Upstander Intervention training, a presentation from the New York City Commission on Human Rights, and an APAHM (Asian Pacific American Heritage Month) Community Partners Panel.The group also hosted celebrations in recognition of the Lunar New Year and Diwali. Other events included the History of Asian Americans in the US Military, Asian Americans PBS DocuSeries: AAPI (Asian American and Pacific Islander) Heritage, and Harvest Moon Festival.
BUILD celebrated Black History Month with a series of engaging events showcasing Black excellence. Among them were: History of Weeksville, a Free Black Community in Pre-Civil War America; Tribute to the Arts: History of Black Music and Arts; Women for the Culture Panel; Self Made—The Story of Madame C.J.Walker; a presentation about the The Little Rock Nine; Volunteer with BUILD: Freedmen's Bureau Transcription Project; Juneteenth Celebration with Snug Harbor Cultural Center; Juneteenth event in collaboration with Orange & Rockland Local DEI Multicultural Advisory Council; and a Breast Cancer Awareness program.
CLARO sponsored several creative events, including the popular Know Your Executive Series, CLARO & LGBTQ+ Event Exploring Diverse Career Paths; Celebrate Hispanic Heritage Month; Watch, Learn, & Discuss Flamenco; and Ballet Hispanico. To recognize Career Development Month, the group also hosted a session that shared corporate resources to support employee career development.
Emerald Society marked Irish Heritage month with a discussion with Daniel Mulhall, Ireland's 18th Ambassador to the United States and an Irish Outsiders Tour of the Tenement Museum. To mark September 11th, the group hosted a commemoration with Daniel A. Nigro, commissioner of the New York City Fire Department.
LGBTQ+ sponsored a Transgender Day of Remembrance, poetry readings by LGBT authors, History Time-Travel, an informative session on proper use of pronouns, a Lunch and Learn on mental and physical wellness, and a Celebration of Pride Month.
Moms On It/Dads Matter offered sessions for parents on How Best to Support Your Children During Remote Learning, Strategies for Enhancing Your Children's Social Connections, and Coping with Your Guilt, Parents To Be: Maternity, Parental and Family Leave Policies, and Breastfeeding Support.
Veterans of Con Edison conducted Memorial Day celebrations throughout our service territory, in partnership with Con Edison local leadership teams and leaders of Local 1-2 of the Utility Workers Union of America and Local 3 and Local 503 of the International Brotherhood of Electrical Workers. The group also participated in the New York City Veterans' Day Parade and the Tunnels to Towers 5K, as well as supported Wreaths Across America, Vet-to-Vet suicide prevention, Blue Star Families, and Victory Hill Riding Stables, which provides therapeutic horse riding for veterans with PTSD. Its annual Veterans' Day leadership event featured keynote speaker Retired U.S. Air Force Colonel Dede Halfhill.
Women of Con Ed expanded Lean In Circles, monthly small-group sessions that enable women to connect, learn new skills, network, seek advice, and encourage each other. Topics in 2021 included Progress not Perfection, Build Your Momentum, Are You a Change Maker?, Build Trust—Create Community, and Accountability Circle.
was this information helpful?