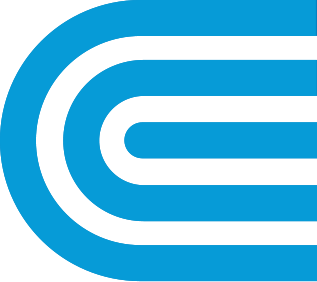 Fostering a Diverse and Inclusive Environment
We consistently look at who we are, how we work, and how we engage with each other to make sure we are valuing the talents, skills, backgrounds, and experiences of our diverse and inclusive team. We regularly examine our norms and strengthen our policies and procedures, especially those related to talent management.
Highlights
We launched Empower Balance, an initiative focused on hiring more women, and hired the highest number of women in a year. We also hired the most women—67%—into our Growth Opportunities for Leadership Development (GOLD) program for recent college graduates.
Last fall, we hosted a Leadership Development Benchmarking Summit where 55 professionals from energy companies and other industries collaborated on leadership-development practices focused on early career hires.
Con Edison partnered with the Veterans in Energy national committee, VetsinTech, and New York Veteran's Affairs, to provide transition, retention, and professional development help to veterans.
The new Individuals with Disabilities Steering Committee raises awareness on disability etiquette and behaviors that are supportive, inclusive, and respectful.
Our Accommodations Review Committee addressed more than 130 requests for accommodations in 2019—reflecting an increased awareness of available resources and increased comfort in our employees openly sharing their needs. Action Toward Independence recognized Orange & Rockland for its employment and accommodation of a disabled veteran with a service dog funded through the Wounded Warrior Program.
Our Clean Energy Businesses are using targeted efforts such as college recruitment fairs to increase female and minority hires by 5% and 11% respectively.
Communicating and Engaging
We're very proud of our employees, and we love to show them off. We share their stories, photos, and videos to celebrate them in their own words. Doing so engages the women and men of Con Edison, affirms the company's value on diversity and reinforces the importance of fostering an inclusive culture.
Highlights
Our employee resource groups continue to expand and grow. To date, some 1,900 employees participate in one of the many new and longstanding employee resource groups across the company:

Asian Professional Alliance of Con Edison
CLARO (Cultivating Leadership and Actively Realizing Opportunities), inspiring Hispanic and other employees to reach their full potential
Women of Con Ed o The Emerald Society
LGBT+ Pride
Moms On It/Dads Matter
Orange and Rockland Utilities Multicultural Advisory Committee

Our Everyone Matters campaign continues to shine a positive light on employees from every corner of the company. Short videos of employees with information about their work, their families, their passions, and their motivations, play on digital screens throughout the company and interviews are posted on our intranet.
Con Edison was a Silver sponsor of the WorldPride Stonewall 50 events in New York City marking the 50th anniversary of the Stonewall Uprising and the LGBTQ+ rights movement. More than 300 Con Edison employees, members and supporters of LGBTQ+ Pride, their families and friends participated.
Our Women of Con Ed group is a platform for a collaborative network of women across the company to share challenges and best practices, and support personal and professional growth. Lean In Circles are monthly small-group sessions that enable women to connect, share personal experiences, and learn from each other.
was this information helpful?