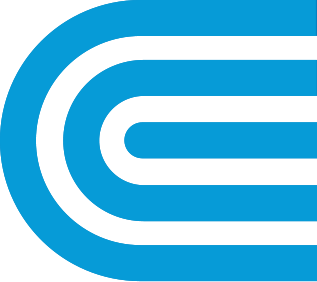 Fostering a Diverse, Equitable, and Inclusive Environment
We consistently look at who we are, how we work, and how we engage with each other to make sure we are valuing the talents, skills, backgrounds, and experiences of our diverse and inclusive team. We regularly examine our norms and strengthen our policies and procedures, especially those related to talent management.
Our Corporate Diversity, Equity & Inclusion Action Plan
The events of 2020 heightened our sense of urgency and our commitment to fostering a workplace of inclusion, equity, and respect. In response, we developed a new Corporate Diversity, Equity & Inclusion Action Plan to ensure we are both intentional and relentless in our drive for equity, diversity, fairness, and respect throughout the company.
The Corporate Diversity, Equity & Inclusion Action Plan is based on a two-prong strategy: data-driven change and culture transformation implemented by the Diversity & Inclusion task force, a cross-functional team of employees.
Corporate Diversity, Equity, and Inclusion Action Plan
| | |
| --- | --- |
| Data Driven Change | Culture Transformation |
| Guidelines to Increase Representation (Directors, General Managers, and Above) | Executive Sponsorship Program |
| Metric-driven Program Under-represented Groups (Section Managers and Below) | Measure Climate |
| Executive Compensation Tied to D&I Goals | D&I Playbook |
| D&I Task Force | Leader-led Town Halls |
| Local D&I Councils | Increase Awareness of Company D&I Programs |
| Audit Processes for Biases | Expand Training |
| D&I Dashboard | Inclusive Leadership |
Highlights
Our new formal executive sponsorship program encourages a diverse mix of high-potential employees by connecting them with leaders who will provide support and advocate for them. The program will build a robust pipeline of talented and diverse leaders for the company.
We continued to expand our focus on Veterans in the workplace by partnering with organizations across every branch of the U.S. military, as well as the New York American Legion, Abilities, Vets in Tech, and Veterans Job Mission. Veterans represented 11 percent of all external hires in 2020. The first all-veteran orientation cohort for Electric Operations Underground represented the U.S. Air Force, Army, Marine Corps, Navy, and the National Guard and Reserve.
We redesigned and rebranded our long-standing and successful management development program. The new Leadership Development Program offers an array of engaging learning experiences that develop the skills of recent college graduates new to management roles. In 2020, the program had its most diverse cohort: Of 34 new hires, 22 were women and 20 were people of color. We pivoted to a virtual recruiting drive for 2021 and conducted more than 60 digital career fairs and received more than 860 applications for 26 positions.
Orange & Rockland continued to strengthen its relationship with the National Association for the Advancement of Colored People, strategizing on inclusion efforts and talent acquisition.
The Clean Energy Business participated in the 2020 Society of Women Engineers virtual conference, as well as networking and recruiting events at many colleges and universities. It successfully conducted its 2020 summer internship program as a remote experience. Of 25 students, 14 were women and 10 were people of color. The program led to 12 offers for full-time positions, of which 10 were accepted: 8 were women and 5 were people of color.
Communicating and Engaging
We're very proud of our employees, and we love to show them off. We share their stories, photos, and videos to celebrate them in their own words. Doing so engages the women and men of Con Edison, affirms the company's value on diversity and reinforces the importance of fostering an inclusive culture.
Our employee resource groups continue to expand and grow. To date, some 1,900 employees participate in one of the many new and longstanding employee resource groups across the company: Asian Professional Alliance of Con Edison (APACE), BUILD (Blacks United in Leadership & Development), CLARO (Cultivating Leadership and Actively Realizing Opportunities, inspiring Hispanic and other employees to reach their full potential), The Emerald Society – Irish Heritage, LGBT+ Pride, Moms On It/Dads Matter, Orange and Rockland Utilities Multicultural Advisory Committee, Veterans of Con Edison, and Women of Con Ed.
Highlights
During 2020 our employee resource groups embraced technology to create forums that kept employees connected and engaged, advanced cultural awareness, and provided outreach and career development support. Some of the events included:
APACE events included a Learn About Workplace Re-Entry Lunch & Learn; Diwali Celebration and Presentation; Cooking with Gina; Mid-Autumn Festival Presentation; Virtual Volunteering with Asian Americans for Equality, a joint effort with CLARO; History of Asian-American Immigration; Dimensions of Effective Leadership; Asian-Americans in the U.S. Military; and Lunar New Year Celebration.
BUILD hosted an informative virtual forum at the onset of the pandemic. Industry and medical professionals discussed the disparate impact of COVID-19 on the Black community and provided resources and information about physical and mental wellness.
CLARO sponsored several creative events including Get Out the Vote with the Hispanic Federation; Celebrate Hispanic Heritage Month with Kianny Antigua and El Museo del Barrio; Celebrate Hispanic Heritage Month by reading Poesias en Español; Financial Strategies 101 Lunch & Learn; and Networking . . . and Salsa Too!
Emerald Society kicked off Irish Heritage month with Cardinal Timothy Dolan taking a tour of our control center, followed by an engaging discussion and networking session attended by more than 300 employees.
LGBT+ Pride sponsored a Transgender Day of Remembrance and Resilience including an informative resource guide to encourage awareness, and Celebrate Pride: A Virtual Tour of Pre & Post Stonewall Activism.
Moms On It/Dads Matter offered Lunch & Learn sessions covering Con Ed Maternity Leave, Parental Leave, Family Leave, and Adoption policies and a Company Leave Policy Update, as well as a Lactation Counselor Certification and Lactation Support Group.
O&R Multicultural Advisory Committee hosted Travel the World: Coming to America — Celebrating US! and sponsored volunteer events including blood drives, coat-and-hat drives, and, in partnership with Fearless Domestic Violence Shelter, a program to "adopt" a family and provide clothing and gifts for the holidays.
Veterans of Con Edison hosted a joint event with the Emerald Society featuring a virtual tour of the 69th Infantry Regiment. Other events included Honoring Our Veterans and the Veteran Jobs Mission Town Hall 10-year anniversary celebration featuring Jamie Diamon, chairman and CEO of JPMorgan Chase & Co. and Chuck Robbins, chairman and CEO of Cisco.
Women of Con Ed expanded Lean In Circles, monthly small-group sessions that enable women to connect, learn new skills, network, seek advice and encourage each other. Topics in 2020 included Creating a 2020 Vision Board; Rethinking Time: The Power of Multipliers; Your Vision, Your Focus, Your Goals; Lean into Positivity; Self-Care; and Be an Ally.
was this information helpful?