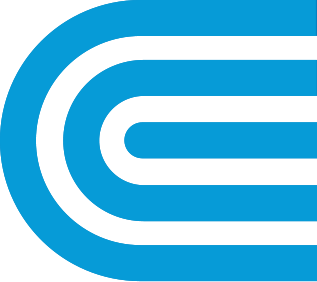 Be Aware of Hazardous Trees
When doing yardwork, check your trees for signs of disease. Ailing trees could fall and cause an outage for you and your neighbors, and possibly affect critical infrastructure, such as schools, water, and sewage service. Plus, you could be held responsible for property damage.
When we work in your area, our arborists will let you know if you have a hazardous tree on your property, and with your written permission, we will prune it, or if necessary, remove it for you. When we're done, we'll clear the tree debris, but the stump will remain. We will never trim or remove a tree that is not in our right-of-way without your permission.
If you notice a hazardous, ailing tree on your property that could fall on our power lines, you may be eligible to have the tree removed for free. Email us to learn more.
What to Expect After We Inspect Your Tree
After our specialists complete their assessment, they will provide information about your tree and instructions.
Common findings:
Our electric wires have proper clearance. No tree trimming is necessary.
The tree is on the power line or close to our electric wires. We will return to complete the trimming.
The tree is on private property and close to the electric service wire. The property owner needs to hire a licensed tree-service contractor to remove or trim the tree. For your safety, let us know before the contractor starts working so we can detach the service wire and confirm it's not energized. Ask your contactor to submit a request via our contractor resource guide at conEd.com/ES. Need help identifying your wires?
The tree is close to a telephone wire. You'll need to contact your telephone provider.
The tree is close to a cable TV wire. You'll need to contact your cable TV provider.
Your tree is not near any wires. For general tree issues, contact your town's public works department. In New York City, contact the Department of Parks and Recreation at 311 or nyc.gov/311.
Choosing the Right Tree for the Right Place
When you're planting trees, pick the right tree for the right place. Think about how large it will be when it's fully grown. Call 811 before you dig, drill, or excavate the ground, to make sure you're clear of all underground utility lines.
Under the ground are natural gas, electricity, water, sewer, phone, and cable lines. Accidentally damaging a gas pipeline or electric cable with a shovel or other equipment can cause an electric shock, fire, or explosion.
Planting Below a Distribution Wire
Choose short trees that will not reach the wires when they grow to maturity. The distance between the ground and the power line will vary, depending on the height at which lines are attached to poles and the degree to which they sag. A good rule of thumb is to select trees with a mature height of less than 20 feet.
Planting Beside a Distribution Wire
Choose medium-sized trees, that grow to 25 to 35 feet tall when mature. Plant these trees at a distance away from the power line at least equal to their maximum crown radius (half the width of the tree at its widest point). If you must use taller trees, select a species that has an upright branching habit and a narrow crown. Place larger trees away from power lines at a distance greater than the maximum crown radius. Avoid trees with weak wood, such as poplars and willows, because their limbs break easily during storms.