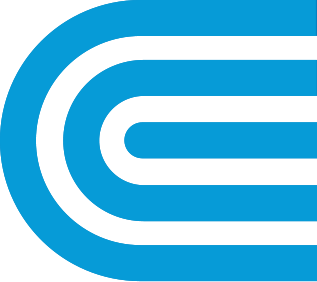 Get a Free Smart Water Heater Controller
Ready to make your water heater smarter? Eligible natural gas customers in Westchester can receive a free controller to manage their water heater remotely while tracking energy usage and identifying ways to lower monthly costs.
Here's your chance to better manage the second-largest energy user in your home—your water heater. You may be eligible to receive a free smart water heater controller that allows you to manage your water heater remotely while tracking your usage and identifying ways to lower your monthly energy costs. Your smart controller learns your household's routine, from your 6 a.m. shower to your after-dinner dishes, ensuring your water heater is ready when you need it, and is conserving energy when you don't.
Deadline: May 31, 2019
This offer is only available to 300 customers. Applications will be reviewed on a first come, first served basis, while supplies last. Apply today!
What You Get
A free Aquanta water heater controller. We'll send a professional to install it for free in under an hour—a $450 value!
Control of your home's water heater usage remotely from anywhere.
Usage data, so you can compare hot water usage week to week, and see how much hot water is available at any given moment.1
Confirm Your Eligibility
To participate, you need to:
Be a Con Edison natural gas customer.
Live in Westchester County.
Live in a single-family home.
Have a natural gas water heater with electronic ignition.
Have Wi-Fi internet access in your home.
How to Get Your Smart Controller
The Aquanta water heater controller is designed to work with most residential water heaters. Reach out to one of these qualified contractors to make sure it will work with yours.
Contractors
All State Air Control Sales & Service Inc.
222 South Columbus Avenue
Mount Vernon, NY 10553
Fax 1-914-665-0315
Email
Email
Phoenix Mechanical Corp
26 Vreeland Ave
Elmsford, NY 10523
Call 1-914-690-1000
Email
Pat Sementa Plumbing Heating & Cooling
677 Van Nest Ave
Bronx, NY 10462
Call 1-718-829-5464
Email
Yost & Campbell
20 Brookdale Place
Mount Vernon, NY 10550
Call 1-914-668-6461
Fax 1-914-668-2955
Email
Once the contractor confirms that your water heater is compatible with the smart controller, you can schedule your appointment. It will take the contractor about an hour to install the Aquanta device.
Once the device is installed, your contractor will help you activate your account. Log into your Aquanta user dashboard to take advantage of safety and energy-saving features, and respond to surveys to share your feedback about the device.
was this information helpful?
Enrollment is dependent upon customers meeting certain eligibility, permitting, and installation requirements. The program requirements, offers and elements are subject to change at any time. The program may be canceled or put on hold at any time, including after participants sign up, are enrolled, or have technology installed.
1Once your account is activated, your device will send information to the cloud where Con Edison can view your hot water usage. Periodically Con Edison may remotely make brief adjustments to your Aquanta device settings during periods when demand is high to reduce strain on the energy grid. If you prefer that Con Edison not adjust your device, you can override their settings at any time.