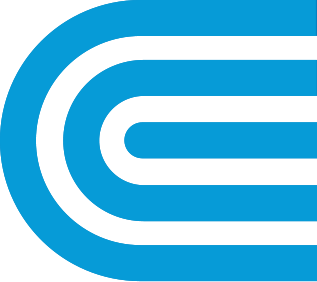 Receive Instant Lighting Incentives
Upgrade to energy-efficient LED lighting to get instant incentives.
}
Did you know incandescent, halogen, and fluorescent lighting could be a real energy waster for your business? By simply switching to LED products, you can help reduce lighting-related energy costs by up to 90 percent!
We're now working directly with enrolled participants to make it easier for commercial and multifamily customers to purchase qualifying ENERGY STAR and DesignLights Consortium (DLC) LEDs. Products are discounted instantly, with no additional rebate forms or applications to fill out.
Benefits of LED Lighting
Crisp, clean light reduces eyestrain for a more comfortable work environment
Instant-on lighting does not flicker or hum
Most styles are compatible with dimmers
Unlike CFLs, LEDs do not contain toxic materials, such as mercury or lead
Bulbs emit a high-quality, natural light color for beautiful product displays
Saves on bulb replacement, maintenance, and cooling-related costs
Eligible Lamps
Minimum Customer Contribution = $0.50 (ENERGY STAR® Lamps)

LED Product Type

Rebate up to

A Line LT/GTE 11 Watts

$8

4 Pin LT/GTE 11 Watts

$8

Decorative

$9

R20

$7

PAR16

$11

PAR20
$8
PAR30
$9
BR30
$13

BR40

$16

MR16
$20
PAR38
$20

Minimum Customer Contribution = $0.50 (DLC® Lamps)

LED Product Type

Rebate up to
TLED U Bend
$14

TLED T8 4ft

$11

TLED T8 2ft

$5

TLED T5 4ft

$13

TLED T5 4ft HO

$21

T8 TLED all UL-Type 3ft

$11

T8 TLED all UL-Type 8ft

$19

2G11-base Replacement Lamp
$20

Minimum Customer Contribution = $0.50 (DLC E39 Base Mogul Lamps)

LED Product Type

Rebate up to

HID Interior/Exterior LT 250W

$45

HID Interior/Exterior 250W to 399W

$100

HID Interior/Exterior 400W to 999W

$145

HID Interior/Exterior GTE1000W

$195
How to Participate as a Customer
Work with an enrolled participant to select qualifying LEDs and the instant incentive will be applied at the time of purchase. Most commercial and multifamily customers located in our service area are eligible to participate. Participants must confirm installation prior to reimbursement; spare lamps are not eligible for discounts. All purchases are subject to inspection.
Enrolled Participating Contractors*
How to Participate as a Contractor
Enrollment for new participating contractors is now open.
Please read the Instant Lighting Incentive Program Handbook for complete customer and participating contractor eligibility requirements.
If you have an eligible project and would like to apply, please complete and email us your application. You must complete the application in its entirety and provide proof that your project is eligible for the Instant Lighting Program to be considered for enrollment.
Please include your Certificate of Insurance. You must list "CECONY Inc., 4 Irving Pl, New York, NY, 10003" as the additional insurer under the Certificate Holder section. See an example.
Please allow two to four weeks for us to review your application.
was this information helpful?