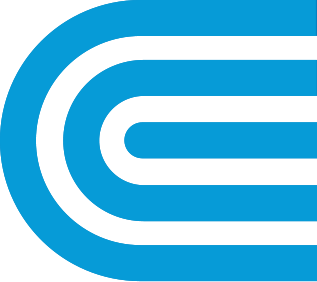 Receive Instant Lighting Incentives
Upgrade to energy-efficient LED lighting through our participating distributors to get instant incentives.
Did you know incandescent, halogen, and fluorescent lighting could be a real energy waster for your business? By simply switching to LED products, you can help reduce lighting-related energy costs by up to 90 percent!
We've partnered with participating distributors to make it easy for commercial and multifamily customers to purchase qualifying ENERGY STAR and DesignLights Consortium LEDs. Products are discounted instantly, with no additional rebate forms or applications to fill out. All lighting must be installed on your business premises within 30 days.
Benefits of LED Lighting
Crisp, clean light reduces eyestrain for a more comfortable work environment
Instant-on lighting does not flicker or hum
Most styles are compatible with dimmers
Unlike CFLs, LEDs do not contain toxic materials, such as mercury or lead
Bulbs emit a high-quality, natural light color for beautiful product displays
Saves on bulb replacement, maintenance, and cooling-related costs
Eligible Lamps
| | |
| --- | --- |
| Lamp Type | Con Edison Discount |
| A-Line <11W | Up to $3.00 |
| A-Line ≥11W | Up to $6.00 |
| Globe | Up to $2.00 |
| Candelabra | Up to $2.00 |
| Other Decorative | Up to $2.00 |
| 4Pin <11W | Up to $3.00 |
| 4Pin ≥11W | Up to $5.00 |
| 2G11 Base Lamp | Up to $8.00 |
| R/PAR 20 | Up to $9.00 |
| BR/PAR 30 | Up to $10.00 |
| PAR38 | Up to $12.00 |
| BR40 | Up to $12.00 |
| MR/PAR16 | Up to $10.00 |
| TLED U-Bend all UL-Type* | Up to $3.00 |
| TLED all UL-Type 2ft* | Up to $4.00 |
| TLED all UL-Type 3ft* | Up to $5.00 |
| TLED all UL-Type 4-ft* | Up to $5.00 |
| TLED all UL-Type 8-ft* | Up to $8.00 |
*Multifamily and small business customers may not purchase tubular LEDs through the program at this time. Please contact your participating lighting distributor for more information on eligibility.
Minimum customer contribution per lamp is $1.00.
How to Participate
Work with a participating distributor or Energy Service Company to select qualifying LEDs and the instant incentive will be applied at the time of purchase. All commercial and multifamily customers located in our service area are eligible to participate. All lightbulbs must be installed within 30 days; spare lamps are not eligible for discounts. All purchases are subject to inspection.
Become a Participating Distributor
Enrollment is now closed.
Next enrollment period is TBD. Please email us for details.
To be considered, you must:
Produce sales of $5,000 in a six-month period across eligible product categories.
Produce at least one sale every quarter of calendar year.
Purchase directly from a lighting manufacturer or be a lighting manufacturer making direct sales.
Be a participating contractor in Con Edison's Market Partner network.
If you meet these qualifications, complete the enrollment form and email it to CLEAResult, a third-party program manager on behalf of Con Edison during the open enrollment period.
was this information helpful?