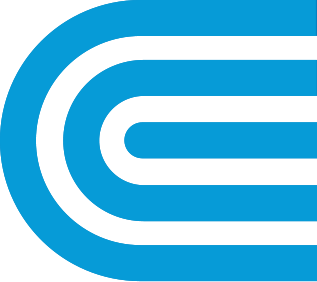 Steam Maintenance and Efficiency
Keep your system running smoothly and find out what to do if your system needs repairs.
These measures may reduce steam demand during the on–peak time interval of 6:00 am to 11:00 am on winter weekdays. However, overall steam consumption might not be reduced.
1. Storage of Thermal Energy in Existing Mechanical systems (STEEMs)
STEEMs is a steam demand reduction strategy our demand-billed steam customers. Under STEEMs operation, the building management system is programmed to reduce the building's on-peak steam demand by using stored thermal energy in the building's existing mechanical systems.
A building is a good candidate for implementing STEEMs, if it meets all of the following criteria:
It uses circulating hot water for space heating

Each of its terminal heating units (e.g. induction units, fan coil units and fan powered boxes) has a local thermostatically controlled valve to avoid space overheating

It has a programmable building management system
Two STEEMs techniques have been developed:
STEEMs using Dynamic Response

STEEMs using Scheduled Reset
2. Preheat the Building
Many buildings experience an increased level of steam demand at the time they begin operating their heating systems on cold winter mornings. This increased load may last for up to two hours before subsiding. If the building heating systems are started at 4:00 am, steam demand may be substantially reduced by 6:00 am.
Careful consideration should be given to starting up the fans earlier than normal. The increase in electric costs due to longer fan operation may exceed the savings derived from reduced steam demand. One way of minimizing this risk is to start up at an earlier time only those fans that serve the coldest spaces in the building. When these fans are started, the supply air temperature set point should be as high as practically possible to heat up the spaces as quickly as possible prior to 6:00 am. If these spaces are unoccupied, keep the fresh air dampers closed during start up.
3. Stagger Fan Start Ups in the Morning
One reason for the increase in steam demand during morning heating system startup in commercial buildings is that air handling units use steam to bring the spaces up to the daytime set point temperature. If startup of air handling units is staggered over a three hour period instead of starting all the units simultaneously, the morning peak may be reduced.
4. Do Not Raise Circulating Water Temperatures During the On-Peak Period
The circulating water heat exchangers have a significant impact on peak steam demand. If the water temperature is raised during the on-peak period, the steam demand may increase significantly until the water temperature set point is satisfied. If you need to raise the water temperatures during the on-peak period without substantially increasing your on-peak demand, you may be able to do so by incorporating a simple program into the building management system. The system should, in this case, be programmed to reset the water temperature set point at a constant rate over a two hour period, from an existing water temperature to a desired water temperature. Otherwise, you may consider raising water temperatures either before 6:00 am or after 11: 00 am.
5. Reduce Space Air Temperature Set Points During the On-Peak Period
Consider reducing space air temperature set point by several degrees at morning start up and keeping them down until 11:00 am, the end of the on peak period. This may reduce steam demand and consumption.
Back to top
Perform Regular Inspections
Keep your steam pipe system operating safely and efficiently with regular inspections by a qualified operator or heating contractor.

If you are a seasonal customer, please make sure that your steam equipment is thoroughly inspected before having it turned on. All inspections, adjustments, and repairs to your steam piping system should be done only by a qualified operator or heating contractor.
Test Steam Traps Periodically
All steam traps should be tested or inspected for proper operation on a schedule recommended by the manufacturer. A clogged trap, or a trap that fails in the closed position, may cause a harmful water hammer, which could result in property damage or bodily injury.

On the other hand, a trap that fails in the open position, not only wastes energy but also creates a heat condition. A failed open trap with an equivalent 1/8" size orifice could result in the loss of approximately 52,000 lbs of steam at 100 psig dry saturated condition per month, or approximately $1,500 per winter month.

The balance of steam system components (such as valves and fittings) should also be tested inspected periodically to promote safe and cost-efficient operation.
Maintenance During Con Edison Scheduled Repairs
Occasionally, we may have to interrupt your service to make repairs to the steam distribution system. If this happens, we will notify you in advance of the outage. As a safety precaution, we will verify that your work is complete before reactivating steam service when our repairs are finished.
If you plan to do work on your steam system during the outage please let us know immediately by notifying the Con Edison representative who arranged the outage, or by calling either of these Con Edison emergency numbers: 1-800-914-9112 or 1-212-683-8830.
Back to top
Repairs that Require Welding
If you plan to change or modify your steam pipes, replace pressure reducing valve(s) or station(s), change pipe flange(s), and/or perform any repair requiring welding, please call 1-800-914-9112 or 1-212-683-8830. Steam Distribution Services will return your call to discuss the scope of work to be performed before work begins. At your request, we will arrange the shut-off of the steam service to the building. We will also advise you the NYC Buildings Department rules on High Pressure Steam Piping Systems in the NYC Building Code, Appendix A, Chapter 20, Section 20-02.requirements for high pressure steam piping work including any radiographic examination (X-ray) requirements for welding or weld repairs.

All repair work and associated documentation, such as radiographic examination reports for welding, will be reviewed by Con Edison before restoring steam service to your building. Failure to meet Building Code requirements to provide an acceptable radiographic examination report(s) will result in delays in restoring your steam service.
Repairs that Include Asbestos Abatement
If asbestos abatement is performed, it shall be done in compliance with federal, state, and city environmental rules and regulations. We require an air clearance report(s) issued by a third party NYS-certified [Environmental Laboratory Approval Program] (http://www.wadsworth.org/regulatory/elap) laboratory showing fiber count and volume of air collected. This must be done before steam service can be reactivated. This report is required for all abatement work, regardless of project size, conducted inside steam rooms or areas that require Steam Distribution personnel to enter to restore service.

During normal business hours, air clearance report(s) should be faxed to Steam Distribution Operations at 1-212-253-8910.

For more information call 1-212-338-4470. During off hours, weekends, and holidays please provide hard copy reports to the steam supervisor or crew, at the time of service turn-on.
Steam Repair Services & Costs
Our services include flange, piping, and trap repairs, as well as valve and gasket replacements.
Steam repair is offered for the special services discussed here. The charge for each service is inclusive of the cost of materials, handling, and labor. We have the right to refuse a job if conditions are found to be unsafe, hazardous, or beyond our capabilities.
Additional Services
At the customer's request, if we agree to perform a service other than those described above, the customer will be charged for the following:
Materials Charge: Materials at fair market price, plus sales tax and 7.5% for handling, plus the applicable percentage increase in rates and charges.
Labor Charge: An hourly rate per employee of $193 during the day from 7:30 a.m. to 3:00 p.m. and an hourly rate of $214 at all other times. Sales taxes will be added where applicable and labor hours will be inclusive of travel time.
Back to top