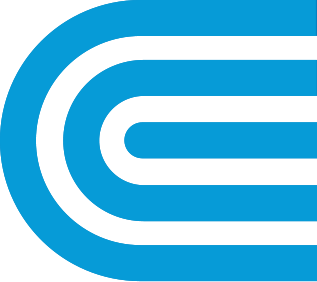 Community Choice Aggregation
Through Community Choice Aggregation (CCA), municipalities can procure energy supply service and develop distributed energy resources for eligible customers.
CCA allows local governments to procure energy supply service and develop distributed energy resources for eligible customers in the community. These customers are automatically enrolled in the CCA but can opt out of the CCA and choose instead to receive their energy supply directly from Con Edison or from a different energy service company (ESCO). Con Edison will continue to provide energy delivery service regardless of whether the customer participates in CCA. Parties can participate in distributed energy resources offered through CCA on an opt-in basis.
How the Program Works
CCA allows one or more local governments to work together through a shared purchasing model to competitively procure the total amount of electricity and/or natural gas supply used by eligible customers within the municipalities' jurisdictional boundaries. Depending on how the program is structured, participating customers may lower their overall energy costs, lock in a fixed supply cost rate, spur clean energy innovation and investment, improve customer choice and value, and protect the environment.
The New York State Energy Research and Development Authority (NYSERDA) has developed a toolkit to help local governments and CCA administrators develop this program in New York State.
Get more information about the CCA program rules from the New York State Department of Public Service.
As required by the New York State Public Service Commission, CCA suppliers offering variable-rate products must guarantee a savings compared to what the customer would pay as a full-service customer receiving both supply and delivery service from Con Edison. CCA suppliers offering fixed-rate products may charge no more than 5% above the trailing 12-month average utility supply rate.
Get more information about Con Edison's Trailing 12 Month Average Supply Prices.
CCAs Serving Con Edison Customers
Westchester Power
Sustainable Westchester
40 Green Street
Mt. Kisco, NY 10549
1-914-242-4725 (Option 3)
Yonkers Residents – Sustainable Westchester – Yonkers
All Other Participating Municipalities – Sustainable Westchester – Con Edison Territory
Requirements for CCAs to Receive Utility Data
Data requests should only be made after the CCA has been approved by the Public Service Commission and signed and submitted a data security agreement.
Before providing aggregated data , Con Edison will need to receive the following:

A copy of the Public Service Commission-approved implementation plan
Certification or proof of the municipal authorization approving an opt-out CCA program
Contact information for the CCA administrator to receive the aggregated data

Approved aggregators should email us to request aggregated data. All requests must be submitted through email.
Once a CCA has entered into a contract for supply with an ESCO, email us a copy of the complete contract to receive eligible customer contact information.
Email us the information for customers who have not opted out of the CCA program. Once received, we'll provide customer-specific information (e.g., account numbers) to Con Edison-approved ESCOs through encrypted email.