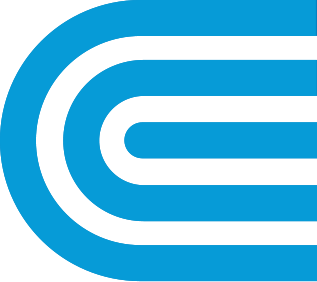 Authorized Payment Agents
Pay your Con Edison bill in person, in cash, and without a fee, at any one of our authorized agent locations.

Authorized agent locations display a sign reading "Con Edison has authorized us to accept payment of your bill." We aren't responsible for payments submitted at locations that don't display this sign or aren't listed below. Your payment will be credited when we receive it.

Only locations noted with an asterisk (*) accept payments on accounts that have been disconnected.


| Location | Payment Location | Address | Zip Code |
| --- | --- | --- | --- |
| QUEENS | | | |
| | Atn Check Cashing #1 | 12211 Guy R Brewer Blvd. | 11434 |
| | Atn Check Cashing #5 | 9703 57th Ave. | 11368 |
| | Avenue Money Services | 212-33 Jamaica Ave. | 11428 |
| | Ocean Park Drugs | 1727 Seagirt Blvd. | 11691 |
| BRONX | | | |
| | Liranzo Tax Services Corp. | 902 E 163 St | 10459 |
| | Baychester Payment Center, LLC. | 1209 E. 233rd St. | 10466 |
| | People's Pharmacy and Food Mart | 3176 Bainbridge Ave. | 10467 |
| | Inner City Check Cashing | 2800 Boston Rd. | 10469 |
| | Inner City Check Cashing | 412 Soundview Ave. | 10473 |
| | Pure Health RX | 53 W Fordham Road | 10468 |
| MANHATTAN | | | |
| | Frederick Douglas Blvd | 2802 Frederick Douglas Blvd | 10039 |
| | Buy Rite Pharmacy Corp | 11 Chatham Square | 10038 |
| WESTCHESTER | | | |
| | Wink Check Cashing #1, Yonkers | 266-A S. Broadway | 10705 |
| | Wink Check Cashing #5, Yonkers | 499-A S. Broadway | 10705 |
| | Inner City Check Cashing, New Rochelle | 622 A Main St. | 10801 |
| | Harlan Check Cashing Inc, MT Kisco | 230 E Main Street | 10549 |
| | Harlan Check Cashing, White Plains | 245 Tarrytown Rd. | 10607 |
| BROOKLYN | | | |
| | Michael's Pharmacy | 531 E 7th St. | 11218 |
| | RX Warehouse Pharmacy | 7724 New Utrecht Ave. | 11214 |
| | Regal Remedies Pharmacy | 1863 Cropsey Ave. | 11214 |
| STATEN ISLAND | | | |
| | Living Well Pharmacy | 3555 Victory Blvd | 10314 |
| | Dongan Hills Pharmacy | 1560 Richmond Hill | 10304 |