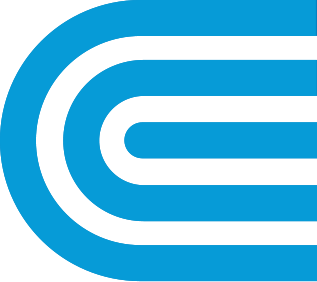 Advancing Inclusion Through Learning and Leadership
Culture change depends on changes in behavior and beliefs. Training and learning are essential to that transformation.
Our foundational training helps to create a common language and a basic level of understanding about diversity and inclusion. We build on this by providing our employees with the tools and opportunities to increase self-awareness, as well as awareness of others and respect for their differences; foster the ability to acknowledge our potential blind spots and biases towards those differences; and to raise accountability and ownership to sustain an environment of mutual respect. During 2019, we trained more than 10,000 employees in an array of learning forums focused on diversity, equity, inclusion, and Equal Employment Opportunity compliance.
Highlights
Generational Diversity This workshop helps raise awareness and appreciation of the different needs, perspectives, learning styles, and approaches to work of the five generations in our workforce.
Unconscious Bias Series Interactive sessions create awareness and understanding of unconscious/implicit bias by challenging traditional thinking with discussions about blind spots and managing perceptual filters; similarity bias; bias in the talent management process; and defining microaggressions.
Manager's Diversity & Inclusion Leadership Development Program This program is first in a series designed to facilitate a deeper understanding of bias and its impact in the workplace. It equips leaders with the skills, competencies, and tools to effectively advance diversity and inclusion across organizations. More than 65% of our managers participated.
Inclusion, Whose Responsibility Is It? This interactive workshop explores the characteristics of inclusive leadership and the behaviors that maximize authentic inclusion.
Connecting Diversity and Inclusion Throughout the Company
The success of any culture-change initiative requires the commitment, support, and engagement of the company's leadership team. Our leaders own the responsibility for creating an inclusive environment that enables everyone across multiple differences to feel valued, respected, and that they belong.
Highlights
As members of CEO Action for Diversity & Inclusion, CEO John McAvoy and Orange and Rockland Utilities President Bob Sanchez participate with more than 800 peers from the world's leading companies and universities to share best practices for diversity and inclusion, increase awareness of unconscious bias, and cultivate open dialogue on complex and sometimes difficult diversity and inclusion topics.
The presidents of Con Edison of New York and Orange and Rockland Utilities continue to host Diversity & Inclusion Roundtables for directors and general managers across the companies to share best practices. These quarterly forums have explored sexual harassment, race relations, gender inequality, and behaviors that may inhibit inclusion, as well as how to foster and maintain work environments that are free from harassment and discrimination.
The Clean Energy Businesses hold an annual week-long Leadership Summit event for high-potential future leaders.
Customer Operations worked with the Office of Diversity and Inclusion to develop an annual management conference; Finance leaders participated in Practice of Inclusion sessions; Corporate Shared Services expanded staff meetings incorporated workshops from the unconscious bias series.  
was this information helpful?