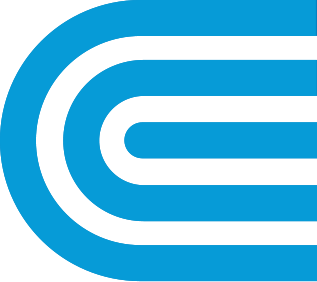 Get Thousands Off an Air-Source Heat Pump
Central air-source heat pumps provide clean, efficient cooling and heating using your building's duct system. It's never been easier—or more affordable—to make your space more efficient and eco-friendly. Plus, you can get an even higher rebate when you make your air-source heat pump your primary heating source.
About Air-Source
An air-source heat pump moves existing heat in the air from one place to another using electricity. In summer, it moves heat from inside a building to the outside like an air conditioner. In winter, it works in reverse, extracting heat from outside to bring it into a building.
A central air-source heat pump is great for buildings with existing central air-conditioner systems that need to be replaced or new construction projects. A heat pump can also provide heat in the winter, supplementing your furnace, baseboard heating, or radiator, and increasing the lifespan of your heating equipment.
Have a drafty room or a space with an irregular shape? A ductless mini-split is a small, standalone air-source heat pump that is easy to install and offers more design flexibility since indoor air handlers can be suspended from a ceiling or hung on a wall.
1. Floor Mounted

Ideal for retrofits or any room with limited upper wall space as its compact size fits easily under a standard window.

2. Slim Duct

These look most like central air, concealed with minimal ductwork mounted in a ceiling or in a framed enclosure below a ceiling.

3. Compact Cassette

The most discrete mini-split—only the compact cassette grille shows in the ceiling. It uses the latest fan technology to distribute the conditioned air evenly.

4. Wall Mounted

These mount high on a wall, out of sight. No ductwork required, and maintenance is very simple.
Benefits
Up to 3X more efficient than oil-fueled systems
Lower emissions
Dual heat and cooling
Whisper quiet
Air filtration and dehumidification
Easy to operate
Personalized comfort control
Low maintenance costs
Air-Source Heat Pump Incentives
To make your new heat pump your primary heating source and qualify for incentives, you can choose either:
Integrated Control Your contractor sets your heat pump as your primary heating source. You keep your existing heating system as a backup on extremely cold days.
Decommissioning Your contractor disconnects or removes your existing heating equipment.
| Option | Single-Family Building | 2-Unit Building (Both Units) | 2-unit building (1 unit) | 3- or 4-Unit Building |
| --- | --- | --- | --- | --- |
| Integrated Control | $2,500/building | $2,500/building | $1,000/dwelling unit | $1,000/dwelling unit |
| Decommissioning | $8,000/building | $8,000/building | $3,000/dwelling unit | $3,000/dwelling unit |
To get started, find a participating contractor in the New York State Clean Heat Program. Your contractor will help select and install your heat pump and deduct your rebate from the total project cost.
When combined with federal tax credits, you could save tens of thousands of dollars when you install a heat pump.
* This represents an average incentive amount calculated based on heating capacity when installing air-source heat pumps for a total home system. Speak with your contractor to see how much you can save on your installation cost.