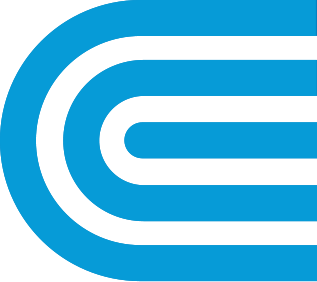 What Are Alternatives to Natural Gas?
We're here to help you find alternative ways to cook and heat your home or business.
Email us or call 1-800-643-1289 to learn more about natural gas alternatives.
NYSERDA Clean Heating Rebates
Geothermal and air source heat pumps, and electric resistance can meet some, or all, of your needs, in addition to other more conventional alternatives. Commercial customers, including those that manage large residential buildings, can take interruptible gas service, which requires maintaining an alternative fuel source and the customer to stop using natural gas during extremely cold periods.
Con Edison can help customers learn about programs to advance clean heating alternatives. New York State Energy Research and Development Authority (NYSERDA) has programs that help New Yorkers increase their energy efficiency, save money, use renewable energy, and reduce reliance on fossil fuels. Con Edison also has proposed and plans to develop additional programs. We will provide additional information about these programs as they are available.
Heating equipment rebates:
Air Source Heat Pump An air source heat pump transfers heat between the inside of a building and the outside air while creating a more comfortable indoor environment. NYSERDA will provide participating installers with $500 per qualified air source heat pump system installed.
Ground Source Heat Pump A ground source heat pump transfers thermal energy between the ground and a building to heat and cool without any harmful emissions or additional fuel. NYSERDA will provide participating installers with $1,200 to $1,500 per cooling ton for qualified ground source heat pump system installed.
Call a NYSERDA representative at 518-862-1090, (866-NYSERDA) to learn more.
Westchester Con Edison Ground Source Heat Pump Rebate
If you heat your home with fuel oil, propane, or natural gas, and cool it with electricity, geothermal is a smart upgrade. Geothermal systems provide comfortable, reliable, and affordable home heating and cooling. And now through our partnership with Dandelion Energy, it's never been easier—or more affordable—to switch your home over to geothermal.
We're partnering with Dandelion Energy to offer qualified Westchester homeowners up to $5,000 off a home geothermal system. When combined with state and federal incentives, you could save tens of thousands of dollars in installation costs.
Visit Dandelion Energy or call 1-(833)-GEO-4ALL (1-833-436-4255) to see if you qualify.
Save With Green Technology
NYSERDA's renewable energy incentives can help you invest in green technology, like solar panels, that can help offset electricity costs and bring down your bill over time.
Go All Electric
Find equipment and appliances that run on electricity instead of natural gas. We have rebates that can help you save money when making the switch.
Visit our Building and Remodeling Project Center to find a contractor who can help you install or upgrade your electric service.
Find Electric Appliances
Shop, compare products, get reviews and buy energy smart appliances on our Marketplace.
See appliances powered by electricity:
Ductless Mini-Splits A heating and cooling system that allows you to control the temperature in individual rooms or spaces. Mini-splits are efficient, whisper-quiet, and will keep your home or business comfortably warm or cool without blocking a window.
Get Rebates
was this information helpful?