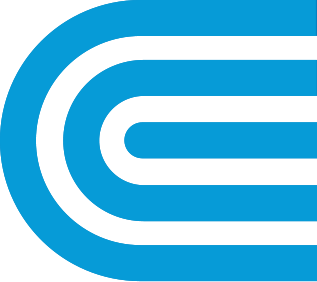 About the Westchester Natural Gas Moratorium
In partnership with our customers, stakeholders, and regulators, we have made great improvements to the air quality in our service area with customers converting from oil to natural gas for their heating needs. The demand for natural gas, however, is outpacing supply on the coldest days due to those conversions, preference for natural gas use in new building construction projects, and constraints on interstate pipelines that bring natural gas to customers in Westchester County. These interstate pipeline constraints do not affect our existing customers, but limit our ability to serve new customers on the coldest days, when demand for natural gas is at its peak.
To address the supply-demand imbalance, and help existing customers reduce the amount of gas they use, we are pursuing non-pipeline solutions that will reduce our reliance on fossil fuels through innovative, clean-energy technologies. On February 7, the New York State Public Service Commission approved our portfolio of innovative solutions aimed at lowering the demand for natural gas through energy efficiency and demand response programs, along with programs to help customers with alternative technologies that reduce natural gas usage, such as heat pumps. In addition, the Commission encouraged us to pursue more non-pipeline solutions, noting that the approved measures are the "early stages of a long-term, comprehensive approach."
We will continue to explore opportunities for projects that increase capacity on interstate pipelines that will meet federal, state, and local requirements. However, as of March 15, 2019, we will no longer be accepting applications for new natural gas connections in most of our Westchester service area until we can align demand with available supply. New applications for interruptible service and natural-gas-fueled emergency generators will continue to be accepted. To be contacted in the future if natural gas becomes available, please email us your contact and equipment information.
Customer applications for new firm gas service will be accepted on a first-come, first-served basis until March 15 and will be required to begin taking service within 24 months. Customers will also have to meet specific timelines based on their request type. Customers who take over premises that are currently using natural gas will be able to continue taking gas service, although expansion of service will be subject to limitations and will be reviewed on a case-by-case basis.
These steps will allow us to continue to safely and reliably serve existing natural gas customers throughout Westchester County.  
Con Edison Westchester Natural Gas Service Area
In the affected area, the moratorium applies to:
New residential, and commercial and industrial customer gas service connections.
Incremental firm gas load on existing residential, and commercial and industrial customer gas accounts.
New gas usage for heating, hot water, laundry, and cooking.
You may still be able to connect to natural gas in Westchester if you:
Are seeking interruptible service.
Would like to connect a natural gas-fueled emergency generator.
Are a small business customer in the food/beverage industry. Email us to find out if gas is available prior to signing a lease. No new services will be installed, but you may be able to use an existing service for cooking.
Are in the northernmost sections of Westchester County. These areas are served by a less-constrained interstate transmission pipeline
Are an existing natural gas customer that is planning renovations. You can reconnect your gas service provided that the renovations add a de minimis amount of gas load.
was this information helpful?