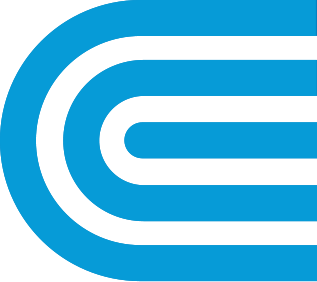 Electric Vehicles & Your Bill
If you install a home charger, the cost of charging your electric vehicle will be based on the rate you currently pay for electric service.
Available Rates
Standard Residential Rate
The price you pay (per kilowatt-hour) for supply and delivery is based on the season and how much electricity you use, no matter the time of day or night.
| | | |
| --- | --- | --- |
| STANDARD DELIVERY RATES | First 250 kWh | Over 250 kWh |
| June 1 to Sept 30 | 10.221 cents/kWh | 11.749 cents/kWh |
| All other months | 10.221 cents/kWh | 10.221 cents/kWh |
In addition to delivery, you will also be charged for electricity supply, which fluctuates based on market prices. For historical supply pricing, use our Market Supply Calculator. You can also purchase supply from an energy service company.
Users on this rate are also eligible for SmartCharge incentives of $.10 cents /kWh and other monthly rewards.
Time of Use Rates
There are two ways for an electric vehicle to use time of use rates.
Second Meter for Electric Vehicles Only
You may choose to install a separate meter solely for this purpose, even if you live in an apartment complex. You'll need to hire a licensed electrician to do the necessary wiring, and to install a new meter pan and panel. But, if you do, you can separately meter your electric vehicle using a time-of-use rate, which can reduce off-peak charging costs.
Time of Use Periods and Delivery Rates
Peak
Off-Peak

Hours

8 a.m. to Midnight.

Midnight to 8 a.m.
Time-of-Use Rates
June 1 to Sept 30
21.80 cents/kWh
1.54 cents/kWh
All other months
8.07 cents/kWh
1.54 cents/kWh
Customer Charge
$19.87/month
Electricity supply is an additional cost. Summer super-peak pricing is in effect from June through September on weekdays between 2 p.m. and 6 p.m. Super-peak charges are significantly higher than supply charges during the rest of the day. Super-peak pricing does not apply to customers who purchase their electricity supply from energy service companies.
How to Apply
Your electrician will need to submit a work request through Project Center.
For more information, email us.
Residential Time of Use With One-Year Price Guarantee
The other way to access time of use rates is to switch your whole home to a time of use rate. You can try our time-of-use rate for one year with no risk. After you've been billed on time-of-use for 12 months, we'll compare what you paid under time-of-use rates with what you would have paid under our standard residential rate. If you paid more, we'll credit your account for the difference.
To apply, email us the following:
Your name, Con Edison account number, and phone number. To retrieve your account number, log in to My Account or check your bill.
A signed, written request to be billed under the voluntary time-of-use rate.
Please specify if you have solar panels installed at your home or are in the process of installing solar panels.
A copy of your electric vehicle registration with an address that matches the service address of your Con Edison account. If your registration doesn't match the service address, please provide a copy of your registration along with other documentation verifying that the electric vehicle will be charged at your home.
was this information helpful?
Please Note:
As specified in Service Classification 1, Rate II of the Con Edison electric tariff, a basic service charge of $19.87 per month applies in addition to any applicable delivery charges and/or adjustments.
Weekends and holidays are subject to the same peak and off-peak pricing; however, super-peak pricing (applicable only during the summer months) is in effect Monday through Friday from 2 p.m. to 6 p.m. (including holidays).