Smart Meter Features and Benefits
Smart meters give you more information about your energy use than ever before. See it all online at My Account. Register now to view and download your data.
No More Waiting
Remote meter reading means no more waiting for a meter reader, and no more estimated bills.
Control Costs
Manage your costs with online access to detailed daily usage information. Set up high-bill alerts and get tips on how to avoid them.
Connect to Solar
Smart meters will make it easier to integrate solar energy with the grid.
Faster Restoration
Smart meters will help us restore power faster if there's an outage.
Easier Activation
Remote activation means easier service transfer or activation.
Greener Choices
Use information from your smart meter to make wiser energy decisions that help the environment.
Start Using Your Smart Meter
About two weeks after your meter is installed, you'll get access to tools on My Account that track your energy use and identify opportunities to save.
Residential Customers
Under the Billing & Usage tab, you'll find:
Billing - View and compare monthly bills. Seeing a year at a glance shows how usage varies across seasons.
Usage - Find multiple ways to track how you consume energy, including:

12-month snapshot
Current billing cycle
Daily view

Near-Real-Time Usage - Get a detailed picture of what times of day you use the most energy. See your electric usage in 15-minute increments, and gas usage in 1-hour increments.
Comparisons & Analysis - See how your usage compares to similar homes. You can also receive customized energy savings tips and program recommendations by clicking on the Home Energy Breakdown tab and answering a few questions.
Green Button - Download and safely share your energy usage data with contractors and other third parties to help you optimize energy use and improve efficiency.
Commercial and Complex Billing Customers
We're making it more convenient to view your data by moving it from Customer CARE to My Account. If you haven't already, please register for My Account to get access to in-depth interval data, personalized energy insights, and much more.
Once you log in to My Account, open Compare Charges to view:
Cost & Usage Trends:

Track how you use energy at different times. See consumption in monthly, daily, and in near-real time.
Track peak usage.
Receive customized energy efficiency program enrollment opportunities and recommendations to help you save.
View weather and temperature trends.
Complete your site profile for customized energy-efficiency recommendations and program information that can help you save.

Green Button - Download and safely share your energy usage data with contractors and other third parties to optimize how your business, facility, or multifamily building uses energy.
Weather Impact
Demand Intensity
Operating Schedule
See What Affects Your Energy Usage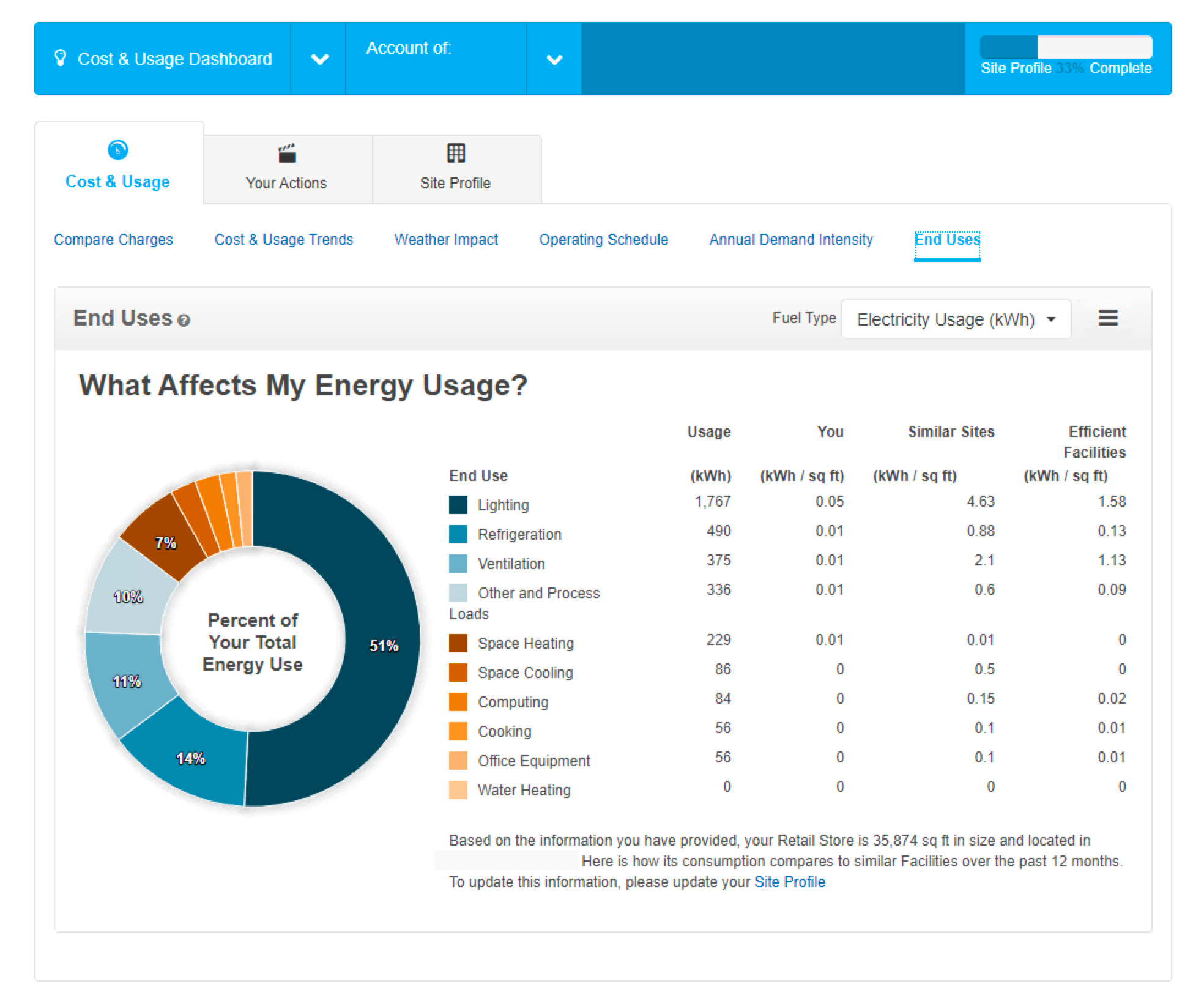 Portfolio Analyzer