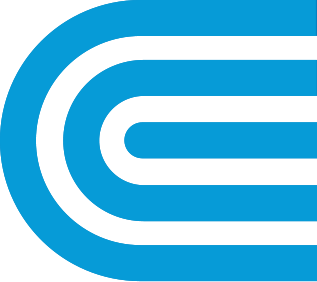 Our Climate Action Commitment
We're adopting a multi-pronged approach to create a sustainable energy future for generations to come.
Con Edison envisions a clean future for the world's most complex energy grid. Powering the lives of 10 million people, tomorrow's grid supports renewable energy sources like solar and offshore wind. By introducing smart technologies, we're empowering customers to make wiser energy choices. This includes innovations in heating, cooling, lighting, cooking, and transportation.
The climate is changing. We're experiencing an increase in violent storms, extreme heat, and major flooding. The higher frequency of extreme weather—and our increased dependence on energy in our daily lives—underscores the need for reliability. That's why Con Edison commits itself to being a next-generation, clean-energy company. And why we advocate for a smart transition to a clean-energy future.
We're adopting a multi-pronged approach to mitigate the impact of climate change. Storm-hardening measures allow our energy systems to withstand severe storms. Meanwhile, we're reducing greenhouse gas emissions in multiple ways. First, through robust investments in renewable energy. Second, we are supporting transition to clean heating alternatives. More customers adopting clean heating alternatives will lead to a need for expansion of our electric distribution system as we become a winter-peaking electric company. Lastly, we're working to use renewable natural gas where possible.
Every day we work to deliver safe, reliable and cleaner energy. We're doing our part to create a sustainable future for generations to come.
What We're Doing:
Supporting efforts to develop large-scale renewables, including offshore wind and solar.

We own and operate major solar farms through our Clean Energy Businesses outside of New York. Our vast renewable portfolio makes us the second largest solar energy producer in North America with facilities in 17 states.
In New York, we are advocating for utility ownership of renewable projects. Currently, we do not own large-scale renewables in the state. This is due to existing regulatory policy. We are actively advocating for change that would allow our regulated businesses to own renewables on behalf of our customers. Also, necessary delivery system upgrades are underway to bring clean energy to our customers. Mindful of every dollar we invest, we strive to provide customers with the most amount of clean energy for their money.

Doubling the level of gas energy efficiency over the next three years and ramping up electric energy efficiency investments to meet 2025 statewide targets. Energy-efficiency programs have helped more than 675,000 customers and prevented 5.5 million metric tons of carbon emissions, so far.
Recognizing that vehicles are a large source of carbon emissions, we're reducing the customer cost of operating an electric vehicle and increasing public charging options to support the growth of electric vehicles.
Investing in grid modernization technology, including smart meters and smart sensors, which provides for integration and grid visibility of renewables and energy storage. We're testing new rate designs that reward customers for improving how they use electricity.
Providing low- and moderate-income customers with an opportunity to access the benefits and savings of clean energy, including our Shared Solar Program in New York City.
Streamlining the interconnection process to make it easier for customers to connect private energy sources.
Investing in substation and transmission upgrades that will reduce the release of greenhouse gases.
Strengthening critical facilities to make them storm-ready and resilient in severe weather. Also upgrading technology to better communicate restoration times to customers.
Replacing cast iron and unprotected steel gas mains with plastic or protected steel pipes. Results in reduced methane emissions and a safer system.
Deploying first-in-the-nation natural gas detectors that use our smart meter communications system to alert us to leaks. This innovation makes our employees and the public safer, while decreasing emissions.
Supporting the development of hundreds of megawatts of battery storage to help the state meet its goals.
Developing new programs to help customers adopt clean heating technologies through our Smart Solutions program. A special focus placed on helping new customers affected by the temporary gas moratorium in most of Westchester County.
Promoting electric heating—using heat pumps, mini split systems, and other clean technologies—as an alternative to fossil fuels. Pursuing the development of renewable gas created from various waste streams.
Conduct a study to understand the vulnerability of our energy systems to climate change and identify options to continue to enhance system resiliency.
Work with vendors whose goods and services adhere to our sustainability standards.
Support legislation and regulation that gradually transitions to 100 percent carbon-free energy sources.
was this information helpful?