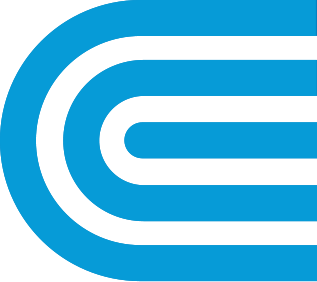 Energy Storage Request for Proposals
We aim to facilitate the deployment of energy storage systems within Con Edison's service territory on company-controlled properties to create a more resilient, efficient, sustainable, and affordable energy grid. These projects contribute towards New York State's goal of deploying more than 3 GW of energy storage by 2030.
Ozone Park Battery Storage Station
We are seeking information from qualified and experienced Respondents on how to manage and provide maintenance (preventative and corrective) and warranty (full lifecycle) to Con Edison's existing Ozone Park Energy Storage Station located at 106-51 98th Street Ozone Park, NY, 11417.
Requirements
Con Edison is currently expanding the Ozone Park's functionalities from Summer Load Relief support to also include New York Independent System Operator (NYISO) market participation. Therefore, Con Edison is also seeking information on how to monitor, dispatch, and control the Ozone Park station during (NYISO) market operations. In addition, the purpose of this Request for Information is to gain an understanding of potential market solutions that can be utilized and/or implemented with the Ozone Park system.
Response Deadline
Proposals due from qualified respondents: May 1, 2021
How to Apply
Please review the following guide and submit the required documentation.
Back to top
Nevins Street Make Ready Project
We are interested in proposals from parties who can build, own, and operate energy-storage facilities in Brooklyn load pockets.
We want to empower the energy storage market by converting vacant, company-owned properties into energy storage facilities. By providing electrical infrastructure, we aim to lower interconnection hurdles and offset costs.
As part of the Make-Ready EV Infrastructure Program, we are also allocating space and electrical interconnection on this site for vendors that want to install and operate electric vehicle chargers.
Con Edison will receive a monthly, quarterly, or annual lease payments from the respondent for the Make-Ready site according to the New York State Public Service Commission Section 70 requirements. The contract must be approved by the Public Service Commission through a section 70 filing before it is finalized.
Requirements
The power rating of the energy storage system should be up to 10MW with an energy rating of at least 40MWh. The actual energy rating will depend on the design of the vendor's energy storage system and the need to fit in the assigned space, while adhering to all applicable local, state, and federal rules, regulations, and laws.
The installed storage system will have a limited planned tenure on Con Edison property from the summer period of 2021 to 2030. After 2030, Con Edison will require the removal and safe disposal of the system, or we may consider extending the contract, purchasing the system, and/or expanding the system.
Con Edison will prepare the site under the Make-Ready model, and:
Do the civil and electrical construction work to accommodate the energy storage modules according to vendor requirements.
Facilitate the connection to the secondary side of the electrical connection.
Provide a New York Independent System Operator (NYISO) utility-grade meter for integration with the NYISO electricity markets. It will be up to the respondent to establish an agreement directly with NYISO
Application Deadline
Proposals were dues due from qualified respondents: by June 5th, 2020.
How to Apply
Please follow the Proposal Response and Submittal Instructions in the Request for Proposals.
Back to top
was this information helpful?