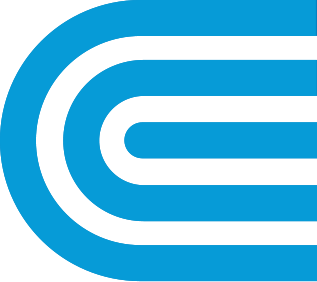 Awards and Recognition
Con Edison has a reputation as an excellent place for minorities and women to work. We continue to be recognized as a top company for diversity.
Corporate Recognition
Con Edison was named to the Best of the Best roster by Hispanic Network magazine.
LATINA Style picked Con Edison as a top company for Latinas for the 14th year.
Black Enterprise magazine named Con Edison a Top 50 company for diversity.
Both Black EOE Journal and Professional Woman's Magazine named Con Edison one of 2018's Top Utilities, Energy, Gas & Oil Companies
For our support of our Veterans, the company received U.S. Veterans Magazine's Seven Seas Award, the Pro Patria Award from the New York Chapter of the Employer Support for the Guard and Reserve, and 2018 Best for Vets-Top 100 Employers from Military Times. Vincent Frankel and Matthieu Maynard received Patriot Awards from the New York Chapter of the Employer Support for the Guard and Reserve.
The Asian American Business Development Center's Outstanding 50 Asian Americans in Business Award honors the achievements of Asian American business professionals, executives, and entrepreneurs. 2018 Winner: Daniel Chen
ASPIRA of New York's Annual Circle of Achievers Award recognizes professionals of Hispanic/Latino descent for their achievements and community service. 2018 Winner: Alan Sama
Harlem YMCA's bai Achievers in Industry Award honors those who exhibit ethical business practices in their careers, exemplifying honor and integrity with a record of community service and willingness to support future achievers. 2018 Winner: Tohma Gadson-Shaw
YWCA of the City of New York's Academy of Women Leaders is a tribute to top women executives for professional leadership and civic commitment. 2018 Winner: Laurie Silberfeld
Living our Values Award
The Living our Values (LOV) award is Con Edison's highest honor. Every year, we honor six employees who:
embody exceptional customer service
achieve for operational excellence
relentlessly focus on safety
act with integrity
proudly represent our company in the community
2018 Recipients
Darnide Cayo Senior Specialist, Talent Management
Melissa Corniel Field Operations Planner, Westchester Gas Operations
Aliston Francis Construction Services Lead Mechanic, Construction Services
Perla Lederman Section Manager, Customer Assistance
Colleen Murach Operating Supervisor, Brooklyn/Queens Underground and Equipment
James A. Quackenbush, Jr. Electrician Chief, Orange and Rockland Eastern Substation  
was this information helpful?