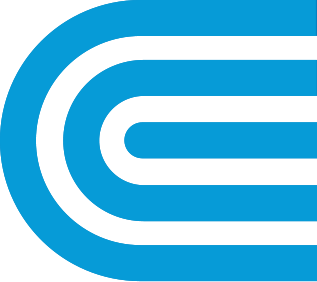 Advancing Diversity, Equity, and Inclusion (DEI) Through Learning and Leadership
Culture change depends on changes in behavior and beliefs. Training and learning are essential to that transformation.
Faced with increasingly rapid, multifaceted, and cross-functional industry changes, it is important that culture transformation remains a pillar of our DEI Action Plan. With the development of new technologies, changing demographics, and overall competitive advantage, we must ensure our culture transformation is grounded in evolving behaviors and beliefs that are aligned with our DEI goals. Our ability to adapt to a changing landscape is crucial for our success. Training and learning are essential components to our advancement.
Our foundational training helps to create a common language and a basic level of understanding about DEI. In 2022, we built on this by providing our employees with tools and opportunities to increase self-awareness, as well as awareness of others and respect for their differences. Our training also fostered the ability to acknowledge both unconscious and conscious biases toward others' differences, and it raised accountability and ownership as ways to sustain an environment of mutual respect. During the year we trained more than 12,000 employees in an array of learning forums focused on DEI as well as Equal Employment Opportunity compliance. In 2022, we launched new training to add to our existing portfolio.
Highlights
Psychological Safety: Why It Matters – In our second psychological safety class, we take a more in-depth look at the importance of a speak-up culture and examine how to advance a psychologically safe and inclusive environment.
Actionable Allyship – Participants hear what it means to be an ally who takes action to show up for others, and the steps they can take to help create an inclusive work environment.
Intersectionality – In this training, attendees discover how our dimensions of diversity and identity play a role in who we are personally and professionally.
Speaking Up for Inclusion – Employees learn how they can increase their ability to speak up for themselves and others as we continue to foster and support a workplace of trust, respect, and inclusion.
Connecting Diversity, Equity, and Inclusion Throughout the Company
The success of any culture-change initiative requires the commitment, support, and engagement of the company's leadership team. Our leaders understand the importance of embedding DEI throughout the company, the process required to address the desired outcomes, and the steps needed to address and mitigate resistance to change.
Highlights
As a signatory member of CEO Action for Diversity & Inclusion (D&I), Chief Executive Officer Tim Cawley, along with Orange & Rockland Utilities President Bob Sanchez, joined with more than 2,000 peers from the world's leading companies and universities to advance DEI across their organizations. They heard from speakers and explored diversity, equity, and inclusion through the lens of Environmental, Social, and Governance (ESG), with a specific focus on data and transparency. Each CEO signed a pledge to create a more diverse, inclusive, and equitable workforce and:

Cultivate environments that support open dialogue on complex—and often difficult—conversations around diversity, equity, and inclusion
Implement and expand unconscious bias education and training
Share best-known diversity, equity, and inclusion programs and initiatives—as well as those that have been unsuccessful
Engage boards of directors when developing and evaluating diversity, equity, and inclusion strategies

Through CEO Action for Diversity and Inclusion, we continued our participation in the CEO Action for Racial Equity Fellowship Program. The aim of this program is to identify, develop, and promote scalable and sustainable public policies and corporate engagement strategies that will advance racial equity, address social injustice, and improve societal well-being.
The Executive D&I Council remained engaged in advancing policy and procedure changes, hosting employee forums focused on contemporary social issues and cultural awareness, and providing leadership support for our many DEI networks.
The Leading Psychological Safety session was developed for leaders to discuss their role in creating a culture of psychological safety for their teams.
In 2022, we introduced six new D&I Conversational Toolkits that provide managers and local D&I Council leads with talking points, videos, and resources, to facilitate DEI topics ranging from "challenging assumptions" to "fostering belonging."
Our formal Executive Sponsorship Program encourages a diverse mix of high-potential employees by connecting them with leaders who will provide support and act as an advocate. In its second year, the program had 52 sponsors matched with sponsored employees.