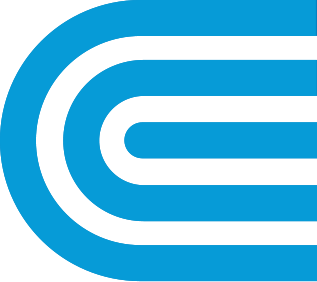 Business Energy Pro Pilot Request for Proposals
This program is closed. The contents of this page have been preserved for archival purposes.
About Business Energy Pro
Together with New York State Energy Research and Development Authority (NYSERDA), we aim to transform the energy efficiency market by leveraging smart meter technology to measure our customers' energy savings and analyze trends.
We're looking for portfolio managers to identify a wide variety of measures customers can adopt and will result in energy savings at the meter. Beyond equipment installation, portfolio managers will work with enrolled customers to identify additional savings opportunities and monitor projects to ensure persistent savings. Partnership is what Business Energy Pro is all about.
What Incentives are Available?
The pilot will use the CalTRACK methodology to calculate energy savings. This will be done through the implementation of an advanced measurement and verification platform.
Portfolio managers will have access to customer and portfolio savings data via the platform, and can leverage this resource to develop insights on realized savings and opportunities. Customers' energy savings will be measured and aggregated together to calculate the portfolio manager's performance payment.
Incentives are calculated based on delivered savings at the meter. Con Edison will compensate the portfolio managers directly based on portfolio-level savings at a contracted price per MMBtu. Customer incentives and/or financing arrangements are entirely at the discretion of the portfolio managers.
Who Can You Recruit?
To qualify for the pilot, the small or medium commercial customers you recruit need to:
Have an electric and/or gas Con Edison account with at least 13 months of billing history.
Be located on Staten Island or in Westchester County.
Have a smart meter installed prior to project implementation. See the Smart Meter installation schedule.
Partner Benefits
Flexibility and incentive to design services around what customers want.
Minimized transaction costs and administrative burden.
Multi-year cash flows that can support finance solutions and add-on services.
Portfolio-level performance to manage risk and achieve scale.
Back to top
Portfolio Manager Requirements
Prior experience implementing small commercial efficiency projects and/or programs.
Proven track record of strong sales pipeline and financing capacity.
Understanding of customers' needs and market landscape in Con Edison's service territories.
Ability to implement multi-measure projects that yield steady, deep savings over time.
Proficiency working with CRM databases or other tools/systems to maintain data quality, consistency, and completeness.
Omnichannel marketing strategy, including digital media, email campaigns, and/or media buys.
Timeline
| Milestone | Date |
| --- | --- |
| Intent to Propose Due | 8/19/19 |
| Clarification Questions Due | 8/19/19 |
| RFP webinar with FAQs | 8/29/19 |
| FAQ answers posted online | 8/29/19 |
| Proposals Due | 11/25/19 |
| Anticipated contract execution | 4/2020 |
Back to top
was this information helpful?