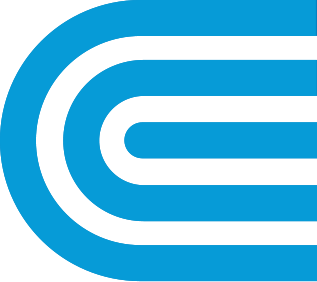 Con Edison President Craig Ivey Speaks on the Future of Energy
Con Edison President Craig Ivey spoke on June 1, 2017 at a Real Estate Board of New York meeting. Here are his remarks:
Thank you for the invitation to speak this morning about some of the important energy and environmental issues facing our city and state. The Real Estate Board of New York, like Con Edison, dates back to the 1800s, meaning we have both had a role in the spectacular development of our great city.
I commend REBNY for all the work you do to help this city grow. You help New York be the most dynamic and exciting metropolis in the world. Like Con Edison, you and your members invest billions of dollars every year in our city's infrastructure. That supports economic growth and provides homes and office space for the people who live and work here.
As we look ahead, I believe New York's future is as exciting and rich with possibilities as its past is filled with triumph and achievement. New Yorkers have the spirt, the drive, and the diversity of talents to expand our role as a global financial, cultural and innovation capital, while remaining a place for people to come for a great education or career, or build a family.
Our Changing Energy Industry
Energy reliability has played an important role in shaping our city's success ever since Con Edison began as a gas company in 1823. It will continue be a key to our success in the future.
But to succeed, we must understand the challenges facing our shared energy future. Our industry is in a transition driven by changing customer expectations, climate change, fast-evolving technologies, and regulation.
From the smallest households to the newest, largest and most sophisticated buildings, our customers want to control their energy usage in real time. They're interested in being the source of their own electrons, meaning they want to generate their own energy with solar, fuel cells and other technologies. Technology gives us the ability to provide our customers with these options.
Consumers and companies – including Con Edison – are concerned about climate change and feel a moral obligation to build a clean low-carbon future. Policymakers are responding to the environmental awareness and changing customer needs with new direction, such as New York State's Reforming the Energy Vision initiative, the State's 50-by-30 renewables goal, and the City's 80-by-50 greenhouse gas reduction commitment.
At Con Edison, we are seeking to be a leader in the transformation of our industry.
We believe that with careful planning, wise decision-making, and the strategic use of new technologies, we can build an energy system that will be cleaner and more efficient. We can create a system that lifts our economy while helping New York State and New York City meet their environmental goals.
In fact, we have already started. That's why we are investing $1.3 billion in smart meters that will allow for two-way communication with customers about their energy consumption and allow us to restore outages faster.
We no longer default to the traditional utility solution of building more infrastructure to meet growing demand for power. In certain fast-growing neighborhoods in Brooklyn and Queens, we are deferring the need for a new $1.2 billion substation by working with customers to help them manage their energy usage and still have the heating, cooling and lighting they need.
This initiative, which we call our Brooklyn-Queens Neighborhood Program, will help close a 52-megawatt gap between our customers' power needs and the capacity of our infrastructure.
Evidence of the change in our industry is all around us.
Just a few blocks from here, Morgan Stanley installed a 750-kilowatt fuel cell that provides 6 million kilowatt hours of electricity each year. The technology converts fuel into electricity through a high efficiency non-combustion process that produces clean, reliable on-site power, with reduced greenhouse gas emissions.
To the north, a restaurant supply company in the Bronx wanted to install a 1.6-megwattt solar array – the largest in New York City at the time. Initially, we were concerned that the large backflow of excess power from the solar panels into our grid would cause equipment we call "network protectors" to open and black out the customer.
Our engineers came up with smart grid technology to ensure that the network protectors open in response to an actual fault, but not in response to the backflow. That innovation made this solar array and other large solar projects possible.
And to the east, 5,500 solar panels atop three buildings near JFK Airport in Queens produce 1,500 kilowatts, energy that Bloomberg L.P uses to power its headquarters in Midtown Manhattan and data center Downtown.
Now, some people might be surprised to learn that Con Edison is much more than a traditional utility that distributes natural gas and electricity generated primarily with fossil fuels. We have a strong commitment to renewable energy.
Through our Clean Energy Businesses, we are the fifth largest solar producer in North America, with resources in 16 states. We have also worked with our customers in New York City and Westchester County to install more than 14,500 solar projects, producing more than 150 MW of clean renewable power.
In fact, we want an even bigger role in New York. For the state to meet its 50-by-30 climate goal – that is 50 percent of all power generated in the state coming from renewables by 2030 – we will need large-scale solar and wind farms.
The New York State Department of Public Service estimates the state will need 29,000 gigawatt hours of new renewable generation to meet the 50-by-30 goal.
To meet that goal using only solar, we would need 88 square miles of open land or rooftops covered with more than 82 million solar panels. That means we would have to cover an area equivalent to four Manhattans with solar panels.
To achieve the goal with just wind, we would need about 3,700 wind towers. We would have to cover an area close to the size of Long Island with wind turbines.
We think it makes sense to let utilities own and operate these large-scale renewable resources. They can be constructed by private developers, but the financing and operating costs will be lower for you and your customers if utilities own them.
While working aggressively to achieve our shared renewable goals, we must strive to do it affordably.
Natural Gas Infrastructure is Crucial
The transition to a clean energy future is not going to slow. If anything, the shift toward renewables, energy efficiency and technologies like storage and Combined Heat and Power, is going to accelerate.
Con Edison strongly supports these trends because we know they will be good for the environment and the economy. We believe we will get the best results possible if the planning is wise, deliberate and emphasizes the long-term.
We must maintain a balance between meeting our environmental goals, keeping businesses strong, developing new offerings for customers, and protecting our customers from sudden bill increases. Pushing with haste for one of these goals could hinder our ability to meet our other responsibilities, and be bad for consumers, business and workers.
We must recognize that the move to greater use of renewables and other distributed energy resources will happen over time, not all at once. In the meantime, Con Edison has an obligation to provide New Yorkers with the energy they need today to keep their homes and businesses warm and lit.
It is simply not possible to provide all the energy we need for our residents and businesses with wind, solar, battery storage, and other alternative methods. We need inexpensive, plentiful natural gas to meet our energy needs as we develop more renewable resources.
We expect the need for natural gas to grow with new home and building construction, and the desire to make our air cleaner through oil-to-gas conversions. Since 2011, we have converted 6,600 large New York City buildings to natural gas, and New Yorkers are breathing the cleanest air in 50 years.
We are concerned, however, about our ability to provide reliable electricity and heating, given the uncertainty around New York State's permitting of new or expanded natural gas transmission infrastructure.
The environmental and public health benefits of oil-to-gas conversions are clear. A slowing of those conversions would be at odds with the clean energy future we want to build.
Wise Planning Pays Off
We must be thoughtful and pragmatic in planning our energy evolution. We must lean toward consensus and market-based solutions, while turning to regulation to address market failures.
For the past several years, Con Edison has participated in a deliberate process to ensure an adequate energy supply if the nuclear reactors at Indian Point were retired.
The state was clear about its policy goals and its intention to close the reactors before reaching an agreement earlier this year.
The lead time gave the private market the ability to innovate.
As part of the preparation for the closure, Con Edison and the New York Power Authority undertook a series of transmission projects. The projects are online and produce a total benefit of 900 MW.
In addition, the return to service of 950 megawatts of generation resources, along with other planned transmission and generation projects, will help us meet local power needs once the reactors close in 2020 and 2021.
We have also worked with customers to achieve just over 200 megawatts of reduction through energy efficiency programs.
The New York Independent System Operator continues to perform analysis, but we are cautiously optimistic that with the transmission, generation and demand management measures we will be ready for the loss of supply from Indian Point.
We can also point to the Reforming the Energy Vision program as an example of deliberation and careful planning that has produced good results.
REV is the state's plan to change the way we generate, transmit and use power in New York State. It discards the old utility model of building new infrastructure as the only solution to meeting customer needs. It emphasizes solutions like renewables, energy efficiency, demand response and storage. It also recognizes that reliability, resiliency, and reduced emissions are more important than ever.
REV is succeeding and Con Edison is an important player. We are innovating and experimenting with new business models through a series of exciting demonstration projects.
In one set of projects, we plan to invest up to $25 million to test strategies for increasing the number of electric vehicles in the region by making charging convenient and practical.
We want to place at least 100 publicly available charging stations on the streets of New York and 500 chargers in customers' homes in test programs.
We are also seeking to deploy publicly available fast chargers that can charge a car in 30 minutes or less. Additional quick charging could speed up the electrification of taxis, passenger cars and delivery vehicles.
In another project we would work with the MTA, which is planning trials of electric buses. Con Edison is interested in smart technology that manages charger use to determine which buses to charge and when. We want to learn whether we and the MTA can manage the charging so as to minimize new grid investment.
We expect the number of electric vehicles on the road to rise dramatically. Making the transition smooth is a part of our carbon strategy.
We are also exploring battery storage with our demonstration projects. In one project, we will introduce mobile batteries to New York City neighborhoods by the summer of 2018. In another, we will place large batteries at the properties of customers who lease us the space. These batteries will help us meet the summer demand for power.
Potential Regulation
In the midst of all this progress, some believe that in order to meet our long-term greenhouse gas reduction goals, we must go farther, faster. Some advocate placing caps on carbon emissions and levying penalties against those who use more energy than they are allowed.
The theory here is that energy consumers will not act in the best interests of the environment unless required to do so, and penalized if they don't. But regulating energy consumption through mandates and penalties is akin to a tax on essentials like milk and bread.
Further, a shift away from on-site fossil fuel consumption toward full electrification would have tremendous ramifications.
We would need tens of billions of dollars in transmission and distribution system upgrades beyond the levels needed for the state's Clean Energy Standard. That would include new substations, transformers, power lines, and all the sophisticated equipment that makes our system resilient and robust.
Our analysis estimates that partial electrification of our gas system would require another 17,000 megawatts of in-city generating capacity, to meet a new winter peak. To put that in perspective, that's eight Indian Points.
The costs of these investments are paid by our customers, which means energy bills would rise.
As we work aggressively toward a shared clean energy future, we cannot lose sight of our customers, our economy, our security and our quality of life along the way.
Con Edison is committed to keeping our city and state on a path to a cleaner environment. We support renewables and are working to develop new, smart technology for residents and businesses. We support a balanced, thoughtful approach that encourages and rewards people for achieving those objectives. And I look forward to working with you in that mission.
In closing, I'd like to again commend REBNY for the good work you do.
¿Fue útil esta información?