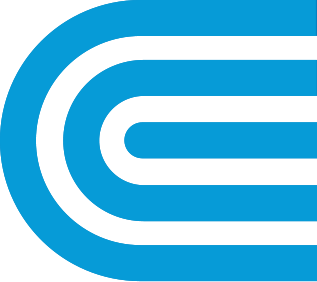 Smart Usage Rewards for Reducing Gas Demand
During peak days of the winter, we'll pay you to reduce your natural gas use temporarily through Smart Usage Rewards (also known as Demand Response).
How It Works
By curbing your usage during high-demand periods, you'll help maintain system reliability and reduce natural gas prices in your community.
For every 100 therms per day you pledge to reduce, you'll be able to earn up to $4,500 per winter. Residential customers and small businesses may participate in our Smart Thermostat program.
This pilot is part of Smart Solutions for Natural Gas Customers, a proactive, multi-solution strategy to decrease gas usage and procure alternative resources.
How to Apply
Apply directly through an approved aggregator. If you can pledge 50 therms or more in our pilot, you can find out if you're eligible by emailing us directly.
Reservation Payment Option
When you enroll, you'll receive a yearly payment based on the amount of therms you've pledged to reduce upon request for each month of participation in the capability period, plus additional payments for actual therms reduced during events.
What to Expect
You'll receive an alert 21 hours prior to the 24-hour event. During the event, your consumption will be measured using our customer baseline methodology (appendix F) over a 24-hour period, starting at 10 a.m. and ending at 10 a.m. the following day.
Strategies to Reduce Your Gas Usage
Lower the temperature of heating systems
Switch to electric and/or steam heating temporarily
Reduce process load
Adjust water heating temperature
Curtail your use of combined heat and power
Please note: You may not switch to liquid fossil fuels to participate. All changes should take into consideration occupant safety and comply with local, state, and federal laws.
Payment Options
Different parts of the service territory have different needs. As a result, our pilot pays different rates for load relief in different zones. See Appendix A to learn more.
Payment Options by Zones

Program

Hours of Notification before Event

Monthly Reservation Payment Rate

Performance Payment Rate During Events

Gas Demand Response Pilot

21 hours

Zone 1: $12 / therm / event / month;

Zone 2: $7 / therm / event / month;

Zone 3: $5 / therm / event / month

$1 / therm
| Reservation Option Incentives | | | |
| --- | --- | --- | --- |
| | Application Deadline | Start Date | End Date |
| Reservation Participation* | October 1 and November 1 | November 1 and December 1 | March 31 |
*Voluntary participation is accepted throughout the season.
Eligibility Requirements
Review the Pilot Guidelines.
You must take firm gas delivery service from Con Edison in the value zones identified in Appendix A.
You must have one of the four metering options listed below:
Customer-owned consumption recording device: Some customers have consumption recording devices such as BMS/EMS systems that are connected directly to the Con Edison gas meter. Data submitted from these systems to Con Edison will be accepted and the data is subject to measurement and verification checks.
Volume corrector: Many large gas customers have volume correctors on their meter to correct for gas pressure and temperature. These meters have the ability to record hourly interval data that will be extracted annually by Con Edison employees.
Smart Meter Interface Management Unit (IMU): Customers who don't have options above but consume more the 4,000 therms per month can request an IMU to participate in the pilot. These devices have the ability to record hourly interval data that will be extracted monthly by Con Edison.
was this information helpful?