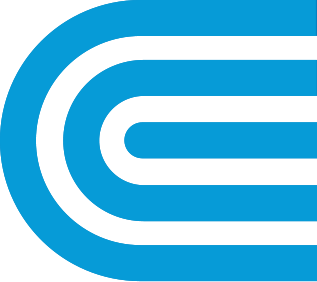 Savings for Restaurants and Food Stores
A free energy assessment can help you find quick, easy ways to cut refrigeration and cooling costs, and improve your bottom line.
We can help you determine which equipment upgrades will boost front- and back-of-the-house operations at your restaurant or food store. These improvements can enhance how your space looks, make your offerings more visible and appetizing, help you save energy while your refrigerators are not in use, and keep your patrons comfortable.
We'll cover approximately half the cost when you commit to energy saving upgrades in lighting, refrigeration, heating, ventilation, air conditioning (HVAC), and gas. You'll ensure your building stays up to code with local laws. Learn more.
Plus, you'll receive a stylish storefront badge to promote your energy efficient business and attract eco-conscious customers.
Upgrades for Restaurants and Food Stores
Refrigeration
Air cooled condenser: Replace your old, inefficient condenser coil and compressor system with a new, high-efficiency model.
Lighting
2x4 LED panels: Replace old fluorescent fixtures that have inefficient T12 or T8 fluorescent lamps with new, integrated LED light fixtures. Warm, Edison-style lamps are available in LED, providing a cozy atmosphere for customers.
Heating and Cooling
Demand Control Ventilation (DCV): Install a control system for fresh air ventilation, which slows down the ventilation fan when occupancy is low and increases ventilationwhen the room is full. There is also a DCV designed especially for kitchen exhaust hoods, which similarly slows the exhaust fan when the kitchen equipment is being used and slows the vent fan when it is not.
Get more tips to save energy, reduce waste, and boost your bottom line from ENERGY STAR.
Back to top
How It Works
Schedule your free energy assessment and Willdan Energy Solutions, or another participating contractor, will visit your business and recommend ways you can save energy. They'll also tell you how much it will cost to upgrade your equipment and how much Con Edison will cover.
You decide if and when the job gets done. A participating contractor will perform the work. Con Edison will pay approximately 50 percent of the cost directly to the contractor, and you pay the difference. No waiting for rebates.
Your system upgrades will help you save energy long-term and will pay for themselves over time.
Back to top
Your Business Protects the Planet—Let Customers Know!
After you complete your upgrades, you'll receive a stylish storefront badge to display in your window, website, and Yelp and Google profiles.
What are the benefits of the badge?
9 out of 10 New Yorkers want to discover eco-friendly businesses in their neighborhood, and 1 in 2 will go out of their way to shop green. With your badge, you'll:
Stand out as an energy-efficient business
Attract eco-conscious customers
Become part of a network of more than 40,000 energy efficient businesses in New York City and Westchester
Start spreading the word with a badge now!
Back to top
was this information helpful?