How to Recognize Our Employees
Always ask for ID.
The best way to confirm that the person at your door is actually from Con Edison is to ask to see his or her ID before opening your door. All Con Edison employees carry a photo ID card and they will be happy to show it to you.
When in doubt, ask our employee for his or her name or ID number, and for the unique "ticket" number assigned to your job, and give us a call. We'll let you know if the person at your door is definitely one of us.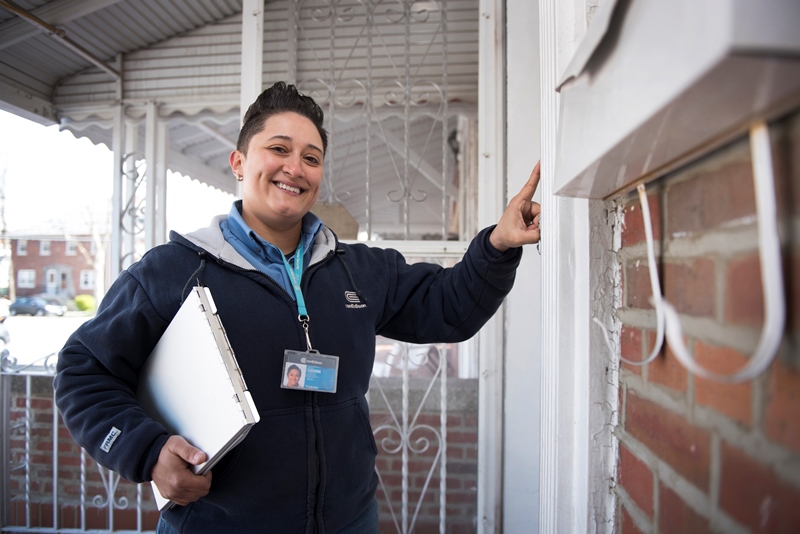 Con Edison employee
was this information helpful?