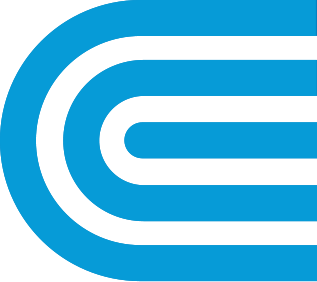 Call 811 Before You Dig
New driveway? Planting a tree? Putting in a pool? Call 811 to learn what's underground before you start a project.
Whether you're doing the work yourself or using a landscaper or contractor, whoever is digging around your home or business must call 811 two to 10 days before excavating on public or private property to ensure they're digging safely.
811 is free and calls are answered around the clock.
When you call 811, we'll mark the approximate location of our gas pipelines using either colored paint or small flags. Each type of service has its own unique color. Markers also show the name and phone number of the pipeline operator, in case of an emergency.
Staying away from these pipelines can prevent damage that can cause a dangerous gas leak. Even the slightest scratch, scrape, dent, or gouge can cause a big problem.
What do I do if a digging accident occurs?
Call 911 or 1-800-75-CONED (1-800-752-6633) immediately.
What are your responsibilities as a property owner?
You are responsible for the maintenance of your property's indoor gas piping and providing Con Edison access from the point the pipe enters a building to the gas meter to perform periodic safety inspections.
Large residential (four or more families) and commercial property owners are responsible for the maintenance of all gas piping beyond the property line.
If You See Something, Say Something
There are nearly 4,300 miles of underground gas pipelines in our service area. Some of these pipelines operate at very high pressures. Help us keep the system safe by reporting any suspicious people or activities around our pipelines. If you see anything unusual, call the police.
Safety Precautions When Working With Gas Piping
Do not purge the contents of a gas line into a confined space. Any purging of a gas line should be done by venting the contents to the outside atmosphere away from potential ignition sources.
Always use gas detection equipment (combustible gas detector) during purging operations or when otherwise working on or around gas piping systems.
Do not rely on your sense of smell alone to detect the presence of natural gas.
Consult the National Fuel Gas Code (NFPA, Chapter 8) and all applicable laws and regulations for additional purging requirements.
When installing gas appliances or equipment, the manufacturer's instruction manual should be followed in accordance with the applicable national, state, or local codes.
Excess Flow Valves
As an optional added safety measure to protect your property from a gas leak resulting from excavation damage, you can request to have an "excess flow valve" installed, at your expense, between the street and your meter. This mechanical safety device will automatically shut off the flow of gas if your service line breaks. This can reduce the risk of fire, explosion, and injury if the line is damaged, but it won't automatically shut off the gas if there is a small leak.
To install the valve, we must excavate the service line where it connects to the gas mainline piping that runs down your street. We will then turn off your gas, install the valve, backfill the excavation and relight your appliances. The approximate cost to install this optional feature is $4,000 for a recently installed service, or $25,000 for an older service. This cost may vary based on your location. There will be no additional costs to maintain or replace the device.
Excess flow valves are installed only on service lines that operate at pressures of 10 psig or greater and for loads of 1,000 standard cubic feet per hour or less. Other exceptions may apply. To learn more, to find out if your gas service is eligible for this equipment, or to schedule an installation date that works for you and us, please login to Project Center and create a new request.
Con Edison provides this information solely as a service. Contractors are responsible for understanding and complying with all applicable laws and regulations when working on or near natural gas equipment.
was this information helpful?