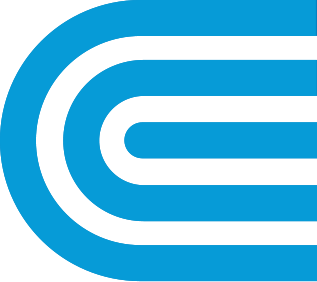 Beware of Scammers
Watch out: Scammers are out there pretending to be from Con Edison. Don't be a victim. Beware of these common scams.
Website and Email Scams
Always check the URL. You can only pay your Con Edison bills through:
conEd.com – bank account (checking or savings).
coned.com/GuestPayment – credit or debit card
webpayments.billmatrix.com/ConEdResidential – credit or debit card
Got a suspicious email from Con Edison? Don't open any links you're unsure about.
Phone Scams
For some of the more common scams, a caller may:
Pretend to be from Con Edison and ask for your account number. Con Edison account numbers recently changed from 15-digits to 11-digits, which may prompt scammers with an opportunity to deceive customers. They may even manipulate your caller ID to display Con Edison's name.
Threaten to turn off your power or gas within an hour.
Demand immediate payment—often by prepaid card; cryptocurrency, such as Bitcoin; or a cash app.
We never accept payment by prepaid gift card or debit card; cash apps, such as Venmo, Zelle, and PayPal; or cryptocurrency, such as Bitcoin. Con Edison does not solicit payment via outbound telephone calls.
Door-to-Door Scams
When someone comes to your door claiming to be from Con Edison, ask for credentials. It's not rude, it's safe.
Smart Meter Scams
We do not request any payment for the installation of smart meters.
Gas Safety Inspections
New York State law requires Con Edison to perform an inspection of our gas service lines once every three years for residential customers, and annually for customers in business districts. You'll receive a letter in advance if we need to access one of our gas meters inside your home or building. We do not schedule appointments for inspections that can be completed outdoors, such as gas leakage surveys and visual reviews of our exposed piping.
If someone arrives on your property unexpectedly for a gas inspection, you can always call us to confirm their identity.
How to Recognize Our Employees
Here's how to tell a real Con Edison employee from a fake one.
An employee will readily prove their identity. An imposter won't.
An employee will wear a photo ID with their name and employee number.
An employee will gladly give you their supervisor's name, the unique "ticket" number assigned to your job, and ask you to call 1-800-75-CONED (1-800-752-6633) to verify their identity.
Suspect a Scammer?
Call the police or 1-800-75-CONED (1-800-752-6633).
Keep others safe. Share these tips with your neighbors, family members, and the elderly.
Con Edison employee: