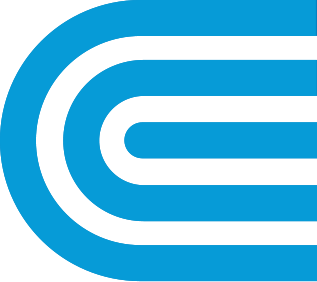 Smart Meter Installation
See when smart meters will be coming to your neighborhood and installation requirements.
Smart meter installations began in 2017. Installations have been completed on Staten Island and in Westchester County. Work will continue through 2022 in Brooklyn, Manhattan, the Bronx, and Queens.
You'll get a postcard from us about three months before we come to your neighborhood, and a letter 45 days before installations begin. If your meter is outside, you don't need to do anything. If you need to be home for us to access your meter, we'll let you know how to make an appointment.
Installation is quick and easy, with only a brief pause in electric power. We'll leave you a note to let you know your new meter was installed and remind you to reset your clocks and appliances.
Back to top
Installation Information for Property Owners
We're working with property owners and managers to make the installation process as smooth as possible.
You'll get a postcard from us about three months before we come to your neighborhood, and a letter 45 days before installations begin that includes information on how to make an appointment.
As a property owner/manager, you cannot opt of receiving a smart meter on behalf of your tenants.
You Must Provide Access to the Meters
You are required to allow Con Edison and its contractors access to its meters so that we can inspect, maintain, repair and, in this case, replace the meter. This requirement is stated in our tariff, which has been approved by the New York State Public Service Commission and can be found here.
See an excerpt from the tariff related to this requirement:
"The Company's duly authorized representatives shall have the right of access to the premises of the Customer and to all of the Company's property thereon at all reasonable times for the purpose of reading and testing meters, inspecting equipment used in connection with its service, metering the demand, ascertaining and counting the connected load of the Customer's installation, installing, inspecting, maintaining and replacing, where necessary, equipment, removing its property, or any other proper purpose except as provided below."
Con Edison Contractors
Our insured contractors from Aclara Smart Grid Solutions, Precision Pipeline Solutions, or Southern Cross, will install your smart meter. They will be carrying IDs, which you can ask to see. If you have any doubts, call 1-800-75-CONED (1-800-752-6633) to verify that they're with us. Our contractors will be wearing masks and taking COVID-19 safety precautions.
Insurance coverage
Con Edison requires its contractors to carry various types of insurance coverages, including commercial general liability insurance to protect Con Edison should an incident or loss occur. Such liability insurance coverage is generally consistent with the minimum insurance limits required by most property owners and/or building management companies.
Appointments
You can either call us at 1-800-576-2005, Monday through Friday, from 8 a.m. to 5 p.m., to make an appointment or you can schedule your appointment online through Aclara Smart Grid Solutions website.
No Access Fees
Due to the pandemic, we have temporarily suspended some fees. When fees resume, your account will be charged a $100 No Access fee each month that we are unable to access our equipment.
Back to top
was this information helpful?