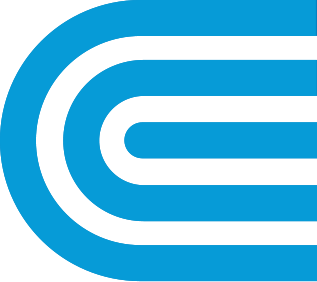 Air-Source Heating-and-Cooling Pumps
Learn how air-source heat pumps can provide clean, efficient heating and cooling for your home.
How it Works
While most heating systems burn fuel or utilize electric resistance, a heat pump moves existing heat from one place to another. Air-source heat pumps collect heat from the outdoor air, transfer it via an air exchanger, and distribute it inside. During the summer, the operation is reversed to cool your building by moving heat from indoors to outdoors.
Air-Source Heat Pump Benefits
Uses energy more effectively. Since air-source technology concentrates and transfers heat rather than generating it directly, heat pumps can deliver one-and-a-half to three times more heat energy to a home than the electrical energy they consume.
Dual heat-and-cooling system
Cost savings
Whisper quiet
Lower emissions
Filters and dehumidifies the air
Air-Source Pump Types
Central Air-Source
Carries cool and warm air through a building using a duct system. Central air-source systems are great for houses with central-air-conditioner systems that need to be replaced. They can also provide heat in the winter, supplementing your furnace and increasing its lifespan.
Ductless Mini-Split
For homes without ducts for central air conditioning or heating, ductless mini-splits are efficient, whisper-quiet, and can keep your home or business comfortably warm or cool without blocking a window.
Variable Refrigerant Flow
Like mini-splits, variable refrigerant flow (VRF) is composed of an outdoor unit that circulates refrigerant to one or multiple indoor units, allowing for simultaneous heating and cooling in different zones and personalized comfort control. Since just one outdoor compressor can control dozens of indoor units, VRF is a great option for multifamily or commercial buildings.
By using refrigerant to move heat throughout a building, as opposed to water or air, and adjusting the flow of refrigerant continually based on the energy needs of each indoor unit, VRF systems operate more efficiently than traditional HVAC systems.
Rebates and Incentives
Central Air-Source Rebates
You may qualify for $5,000+ in rebates. Large, full-load heating projects may be eligible for thousands more in incentives.
Ductless Mini-Split Rebates
Get an instant, $250 rebate per outdoor condenser unit. Large, full-load heating projects may be eligible for $5,000+ in incentives.
Ready to save?
To get these discounts, you'll need to work with a participating contractor who will deduct the discount from the total project cost.
Find a Participating Contractor
Variable Refrigerant Flow Rebate
Get cash back for installing energy efficient electric equipment, including VRFs, at your business. These upgrades can reduce your energy use and improve your bottom line.
was this information helpful?