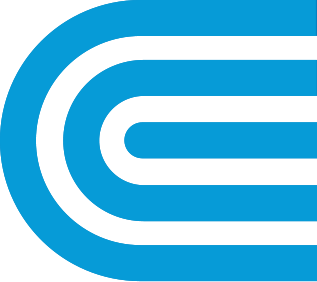 Arts Al Fresco Series
Mark your calendars! Enjoy free outdoor arts experiences proudly supported by Con Edison across our service area.
About the Series
As a longstanding partner of the arts community in New York City and Westchester County, Con Edison is committed to making the arts accessible to all New Yorkers. Through our signature Arts Al Fresco series, we support free and accessible arts experiences across our service area.
We have provided over $1 million to more than 50 nonprofit partners through Arts Al Fresco. In 2021, the series included over 800 performances, events, and exhibits featuring more than 2,600 talented and diverse artists.
Check back here for updates and announcements about upcoming events in the 2022 Arts Al Fresco series, as well on Con Edison's social media channels: Facebook, Instagram, and Twitter.
Back to top
Ongoing
Performances and events at Brownsville Community Justice Center
Organization: Turnout NYC
Borough: Brooklyn
Date: Ongoing, June - October, 2022
Find Out More
Programs for Public Space
Organization: Street Lab
Borough: Citywide
Date: Ongoing, June - October, 2022
Find Out More
Open Arts LES: Arts on Avenue B, 2-5PM
Organization: FABnyc
Borough: Manhattan
Date: Ongoing, Saturdays, June - October, 2022
Find Out More
Open Arts LES: Family Art Workshops at Rivington Street Playground, 12-2PM
Organization: FABnyc
Borough: Manhattan
Date: Ongoing, Saturdays, June - October, 2022
Find Out More
Field Guide: Art Ecology & Mindfulness Workshops
Organization: Socrates Sculpture Park
Borough: Queens
Date: Ongoing, Select Saturdays, June - October, 2022
Find Out More
Performances and events at The Point Community Development Corporation
Organization: Turnout NYC
Borough: Bronx
Date: Ongoing, September - October, 2022
Find Out More
Open Arts LES: East 4th Street Open Street, 5-7PM
Organization: FABnyc
Borough: Manhattan
Date: Ongoing, Thursdays, June - October, 2022
Find Out More
Back to top
October
Outdoor Performances and Classes: Season Finale at Queens Theatre
Free Performances and Dance with MMDG Class
Stage Garden Rumba at La Finca del Sur
BAM Live at Fort Greene Park: Chief Xian aTunde Adjuah
BAM Live at Fort Greene Park: Taylor McFerrin featuring Big Yuki and J. Hoard
Outdoor Performances and Classes: Season Finale at Queens Theatre
BAM Live at Fort Greene Park: Jack DeJohnette's 80th Birthday and ShapeShifter Plus
BAM Live at Fort Greene Park: Ivan Neville + friends Eric Krasno, Judith Hill, and Dumpsta Horns
Stage Garden Rumba at Crotona Park Amphitheater
Halloween Harvest Festival
Back to top